An inline frame designed for performance
The simplicity and functional engineering were obvious as soon as I unboxed the new Dualbox 6-TR frames.

Since its first iteration, the Dualbox has been a frame designed for performance – not to satisfy any trend, or conform to a popular shape or look. This 6th edition is no different and brings a great dual-use capability that lets me change nothing more than my wheels when moving from track to road, to marathon.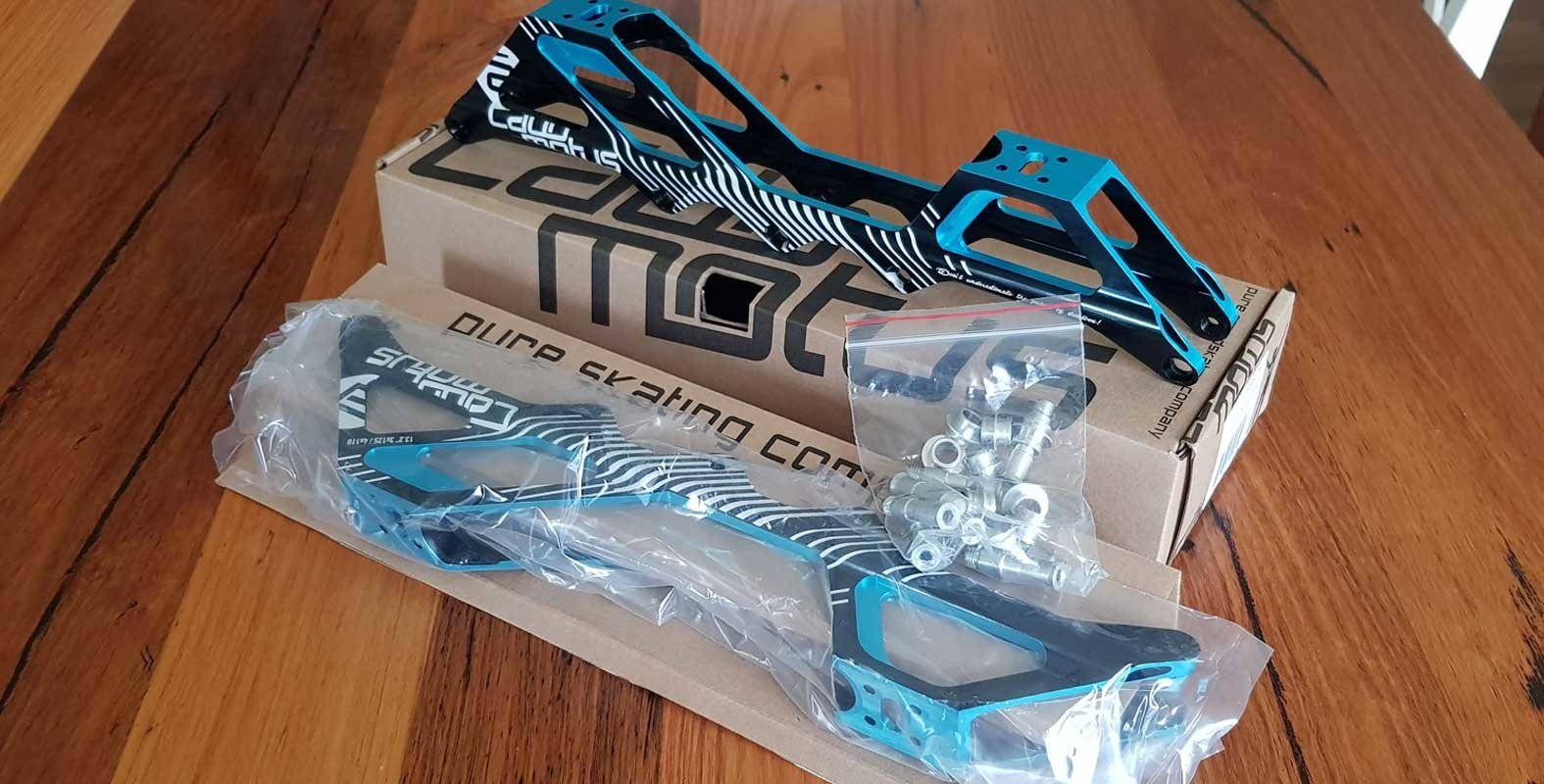 Lightweight and precision manufacturing
The 13.2 inch wheelbase accepts both 4x110 and 3x125mm wheels in a single, lightweight alloy frame of 210g (compare other alloy 4x110 frames like Bont 3PF 202g, Powerslide XXX 224g and Powerslide Trinity 238g). Just one pair of skates, and no more changing frames.

Manufacturing precision has always been market-leading in the Dualbox, most notably in the bearing bushings. Variance in bushing concentricity and finish causes uneven bearing loading and friction no matter how good your bearings. My wheels installed and spun perfectly first-time in these frames, with no wear or marking-up of the bushings after repeated use and multiple wheel-changes.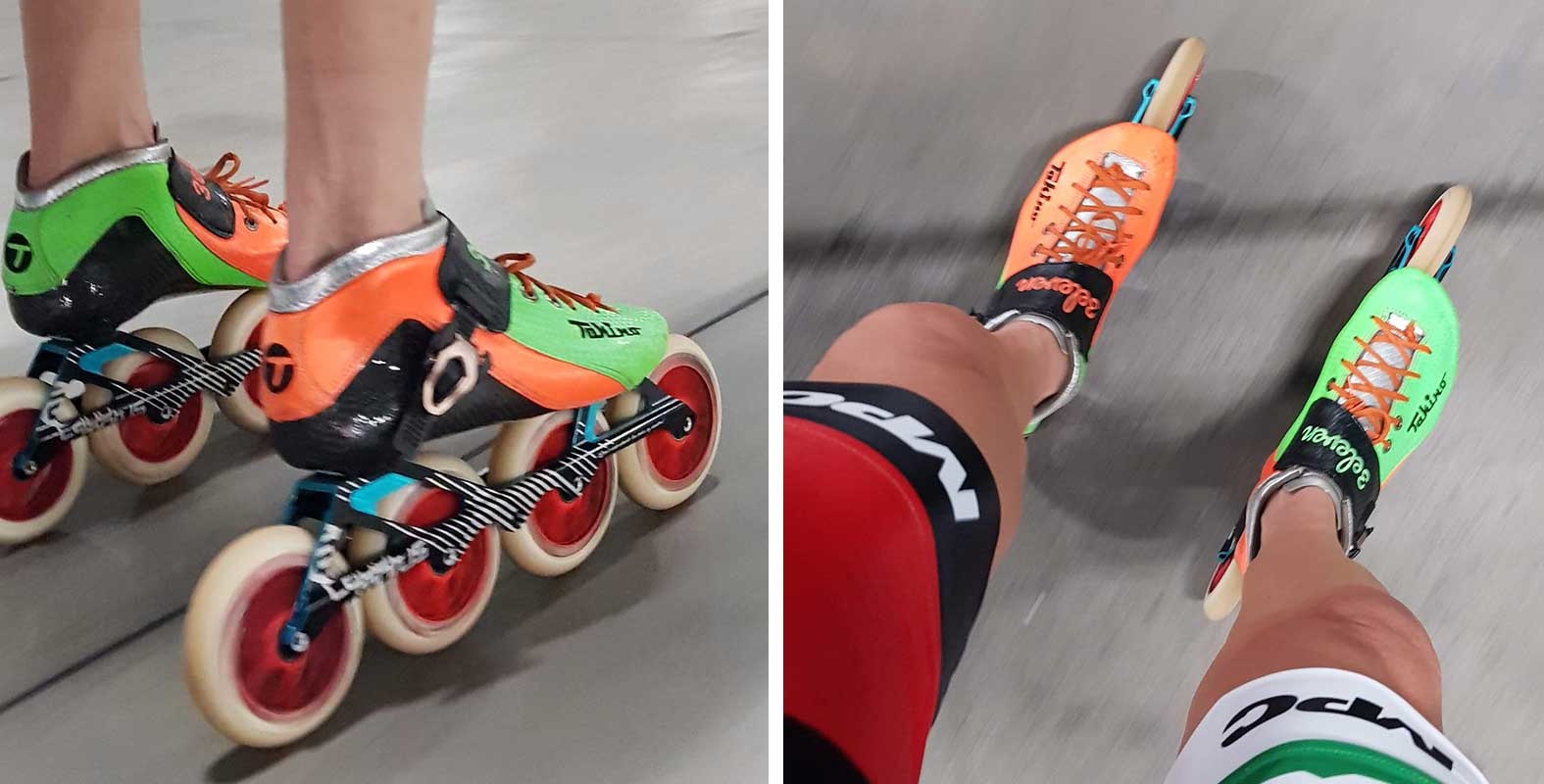 More stability and a direct feel results in higher speeds
In a straight line, the frames have a stiff, direct quality in both the 4x110 and 3x125 configuration. I have an extremely direct, accurate feel for what my wheels are doing underneath me, and when moving my pressure around the skate I never find a place where the frame 'gives' too much. I'm never chasing after my push on these.

In corners, it's easy to get grip and pressure. If I stay on top of the skate, my wheels are well-behaved and turn with me, even at high speed on a slick surface.

The Dualbox design provides a very stable, predictable level of stiffness along the full length of the frame. The frames have allowed me to skate with increased dorsiflexion, giving me better stability and more consistent pressure in my double-push – and increased average speeds as a result. I've definitely been able to make technical improvements since skating on the Dualbox 6-TR.

4x110 or 3x125, this is one frame that does two jobs exceptionally well. I'm loving these.