Real-Time Stock
Worldwide delivery
100-Day Return & Refund guarantee
Customer Reviews: Excellent 9/10
The advantages of top gear for athletes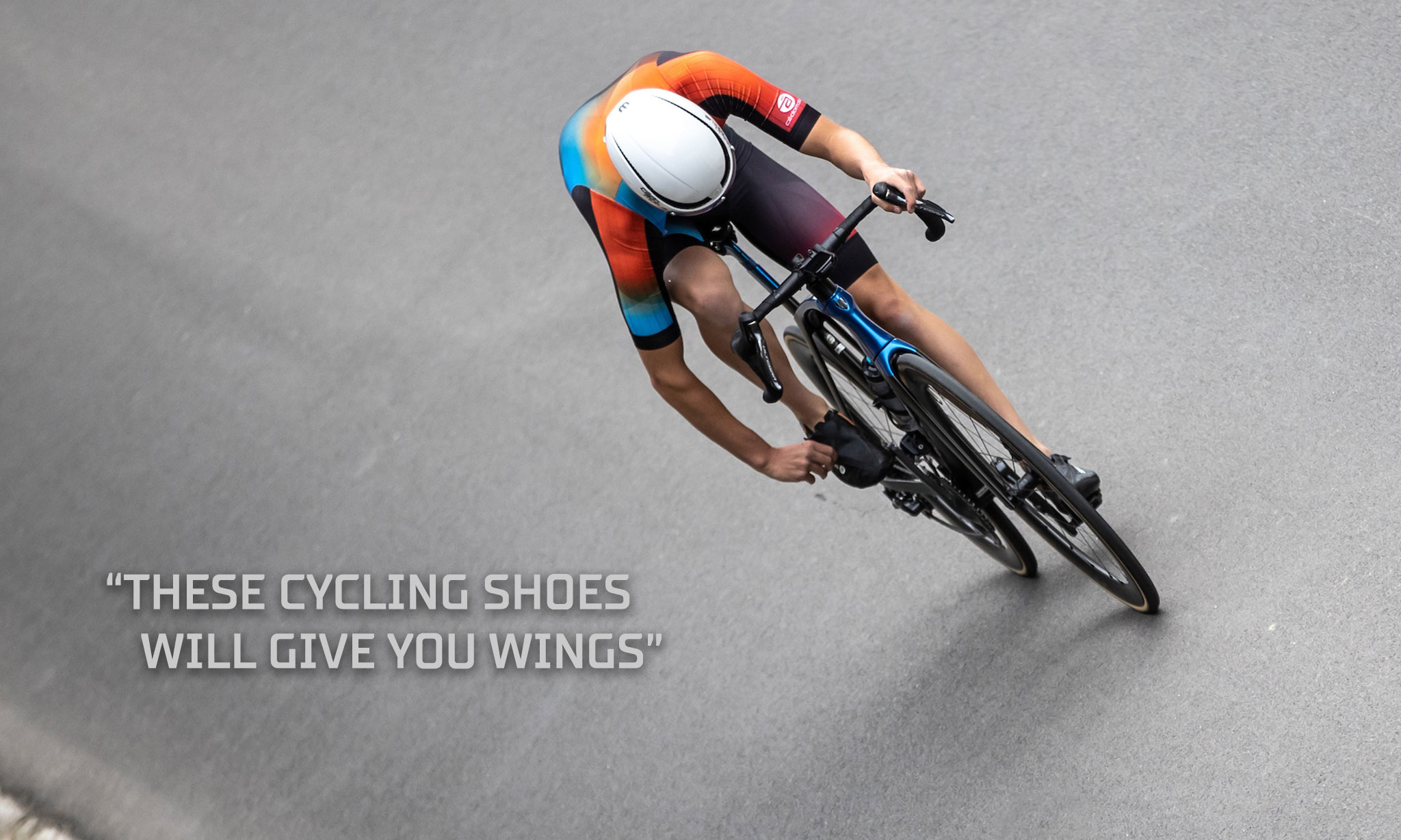 Our new triathlon cycling shoes will make you fly!
We designed our new cycling shoes, the Worldcup T2 and the Chronos Aero, based on the specific skills we acquired by making boots for the speed skating world. T
The key feature of our shoes is their carbon shell sole, which is at the same time incredibly stiff and a perfect fit to its owner's feet thanks to heat-molding technology. 4 times stiffer than regular flat carbon soles and 3 millimeters thinner, our shell brings you closer to your pedals, offers your foot better support, and maximizes your power transfer and pedal efficiency.
And that is not all, there is even more to these shoes! They will even make you run faster! With their intelligent design optimally stabilizing your whole foot, they help you save strategic muscles for the run, to keep that extra boost of energy for when you need it the most!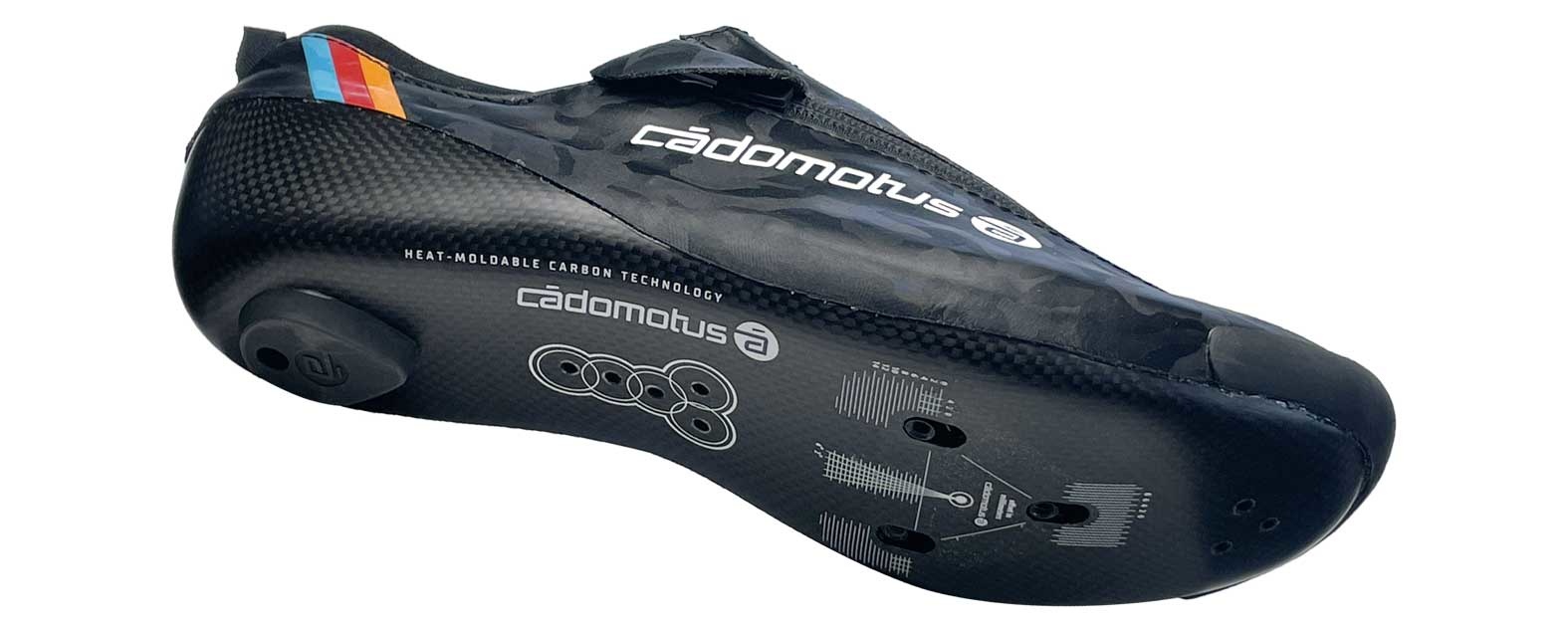 Our Worldcup T2 shoe is optimized for faster transitions in sprint distances. As for the Chronos Aero shoe, it has a smooth upper design that reduces drag by up to 10 Watts, which is ideal for long-distance triathletes.

"You feel that the pushing and pulling force goes directly into the pedal. These shoes are the next new thing!" - Youri Keulen (Dutch Triathlete and Ironman 70.3 Champion)

"The best feature in both shoes (Worldcup and Chronos Aero) is by far their stiffness, it feels like you can get more power in the pull-up." - Jamie Riddle (South African Triathlete and African Triathlon Champion U23)
A new collection of race bags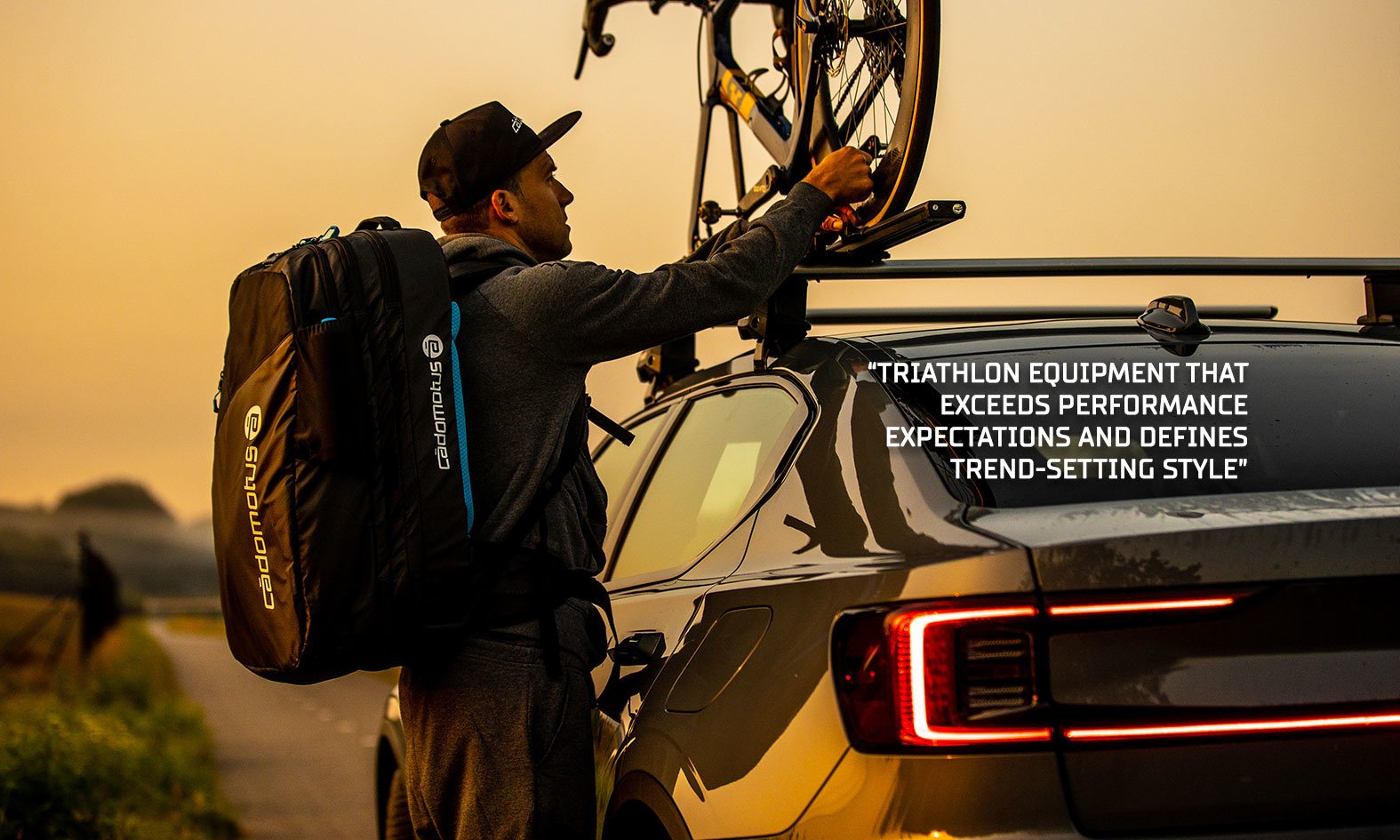 The new triathlon bag collection consists of four models: the Airflow 2.0 for daily training, the weatherproof Versatile 2.0 for races, the handy Hybrid Transition Trolley (that can turn into a backpack if needed) for traveling, and the large-sized professional-looking World Cup Race Day Bag for your biggest events.

Because every athlete and every event is different, there is a bag for everyone and every situation.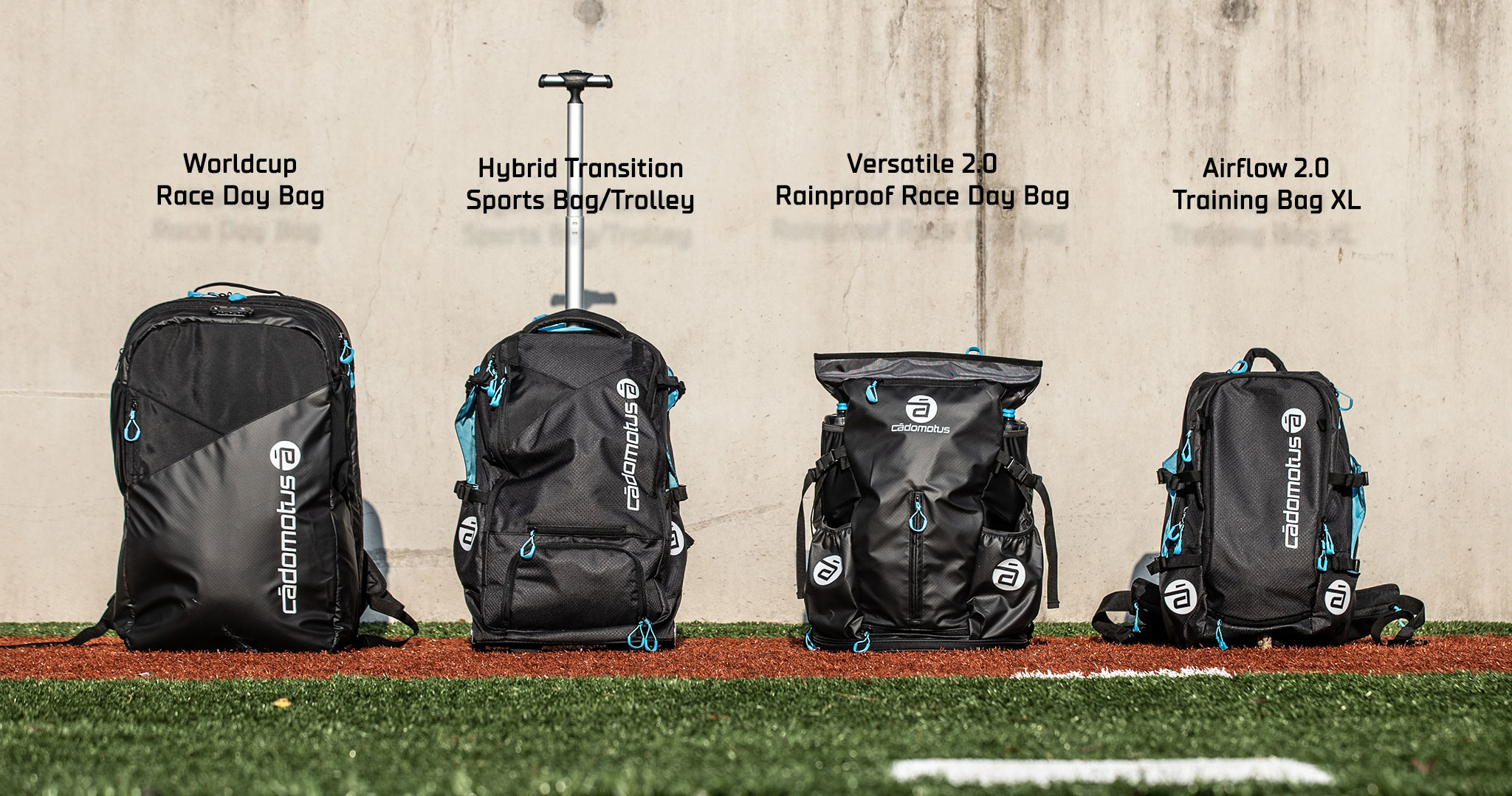 Originating from another sport, we are able to create truly innovative products by looking at things from a different angle, and our new race bag collection is another strong example of our innovative spirit.
The Omega, the fastest Aero helmet for triathlon
A certified helmet with optimal aerodynamic lines, the Omega bicycle helmet is suitable for time trials and triathlons. Being well-ventilated, the Omega cycling helmet also proves to be very popular because of its integrated visor. The latter simply attaches with 3 strong magnets and, when not in use, can be stowed upside-down on the helmet while keeping its aerodynamic lines. With the visor in stowed position, putting the helmet on and taking it off is easy and quick, which can save precious seconds during transitions, and prevent any mishandling that can happen with a fixed visor. Being detachable, the visor also offers the possibility to refresh your face with water during hot summer conditions.
Choosing which helmet competing with is a real dilemma for cyclists, triathletes or ironman participants: Would you go for a standard road helmet, an aero road helmet or a full aero helmet?
Global Triathlon Network (GTN) raises this very question, and gets to specific conclusions according to different factors, suggesting an intermediate option… Which is exactly what the Cadomotus Omega is!
Aerodynamic lines and lightweight
Faster transitions thanks to magnetic visor and magnetic buckle closure
Great for athletes with prescription glasses (they can wear the visor over their glasses)
More ventilation due to large honeycomb vents, regulating body temperature and keeping bugs at bay
Crash Replacement Policy

"The magnetic attached lenses offer you the possibility to save at least 10 seconds in t1 and t2"
- Koen de Leeuw