Customized Speedskating helmets, cycling helmets and backpacks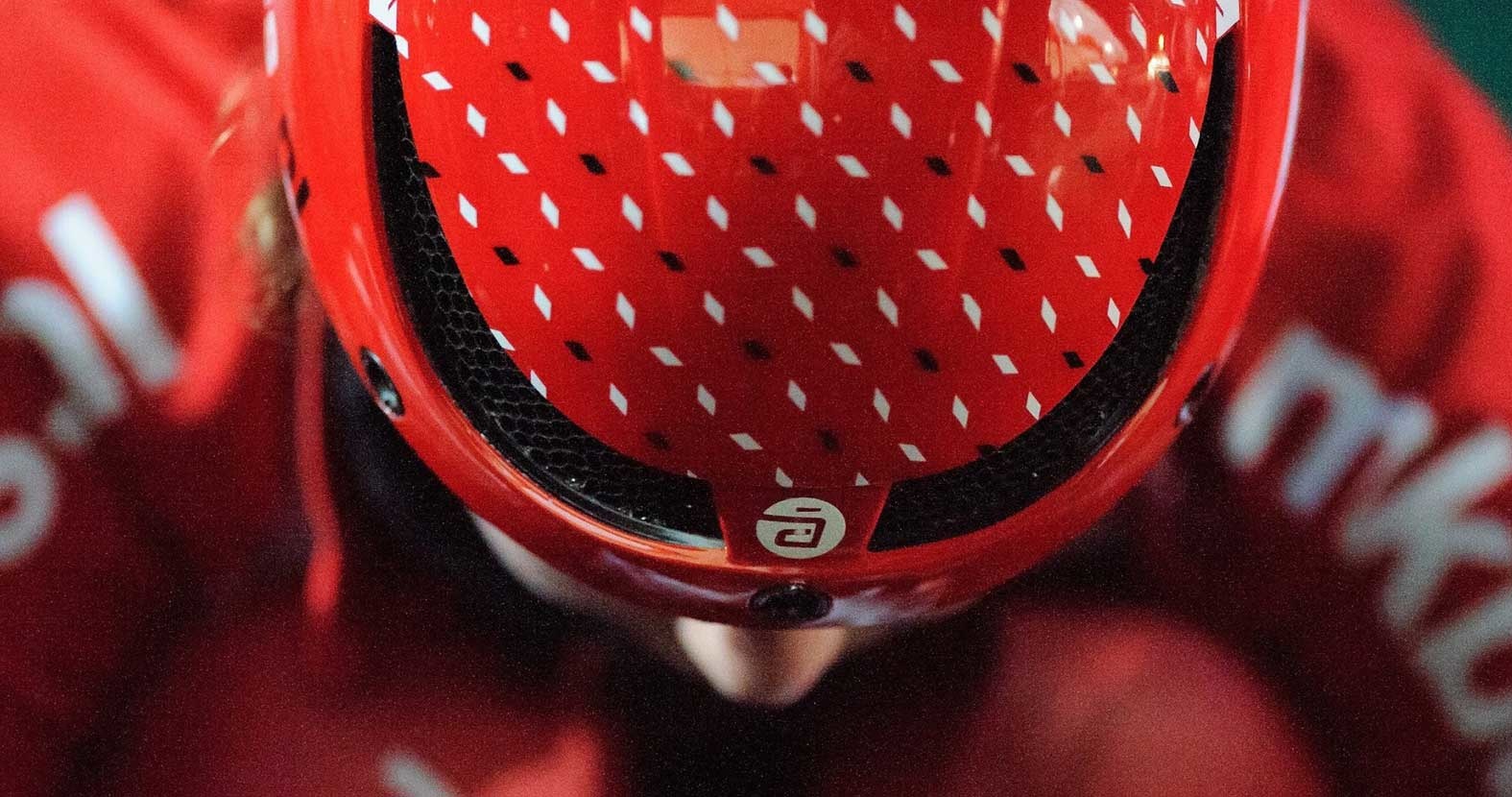 On your own, together, or as a team, Cádomotus can help you find your unique style. We are specialists who have spent many years personalizing items in which you will stand out in skate, bike or triathlon races and workouts. We will go the extra mile for you.   
The best helmet, yours
The Cádomotus Omega helmet scores the best in wind tunnel tests and is the first skate specific helmet. That's why the Omega is worn by speed skaters TeamNL who won the world title team sprint with our helmet. Everyone can give this helmet their own design. The colours of your country or your team, with the names of your sponsors or just your own favourite print. We can make unique customized helmets that make you happy. Minimum order of five. 
The Alpha skate helmet has twelve different colour aero shields. If you are looking for a different colour, you can easily spray paint or decal the separate aero shields in a RAL colour of your choice. The shield and the sides of the helmet can also be provided with a club logo or sponsor name decal.
So if you already have a team kit, you can now match it with a custom helmet in your team colours. 
Your own bag
We offer our Airflow bags with embroidering. Simply order your bag and send us your logo. We will deliver the bag to your house within a week. The bag is available in eight colours. With your own team logo, name or one-liner, this bag is all yours.