Real-Time Stock
Worldwide delivery
100-Day Return & Refund guarantee
Customer Reviews: Excellent 9/10
Inline speed skate boots and insoles
Carbon boots for perfect fit, comfort and control. Cádomotus inline and ice-skating boots have one thing in common: the fit of a custom boot. We used our experience in working with World Champion speed skaters and famous bootmakers.
Inline speed skate boots and insoles
Every single foot is different. That is why all our boots are heat moldable. Heat molding your boot will give you a boot that is shaped to your foot for a competitive price. Having a snug fitting boot is not only important for the comfort and avoiding blisters and irritations, but also provides better control over your skates. Upon purchase we will give you full heat moulding instructions.
Do you feel in control going fast?
Speedskating keeps getting faster and on high speed you want to feel in complete control. Feeling like you control your skates and being able to stay low and balanced. Then push hard. One of the requirements to be able to feel that is a developed fit and possibility to mold the boot to a persons desire. Cádomotus offers exactly that.
Next level: custom-made (inline) skates
Your feet are truly unique. And if you strive to be the best you can be, custom-made shoes can give you the extra percentages you are looking for. These shoes can be made with a little bit more stiffness than a traditional shoe because of the precise fit. And that precise fit will also give you more control.
You might think that the production of custom shoes is a long-term and expensive process. But we are living in the twenties now, so we don't need to make custom (inline) skate shoes from a gypsum print, or make adjustments with a file and a hammer based on naked-eye estimations.  
Together with a leading Dutch orthopedic company, we've been developing a custom shoe for two years now on the basis of 3D digital scanning. With advanced computer technologies – which are definitely more dependable that 'naked eye' - we design a production last that will be the starting point for your perfect shoe.  
This an exclusive innovation. In 2020, the future is now!
Custom boots quickly accessible to everyone, how we do it read here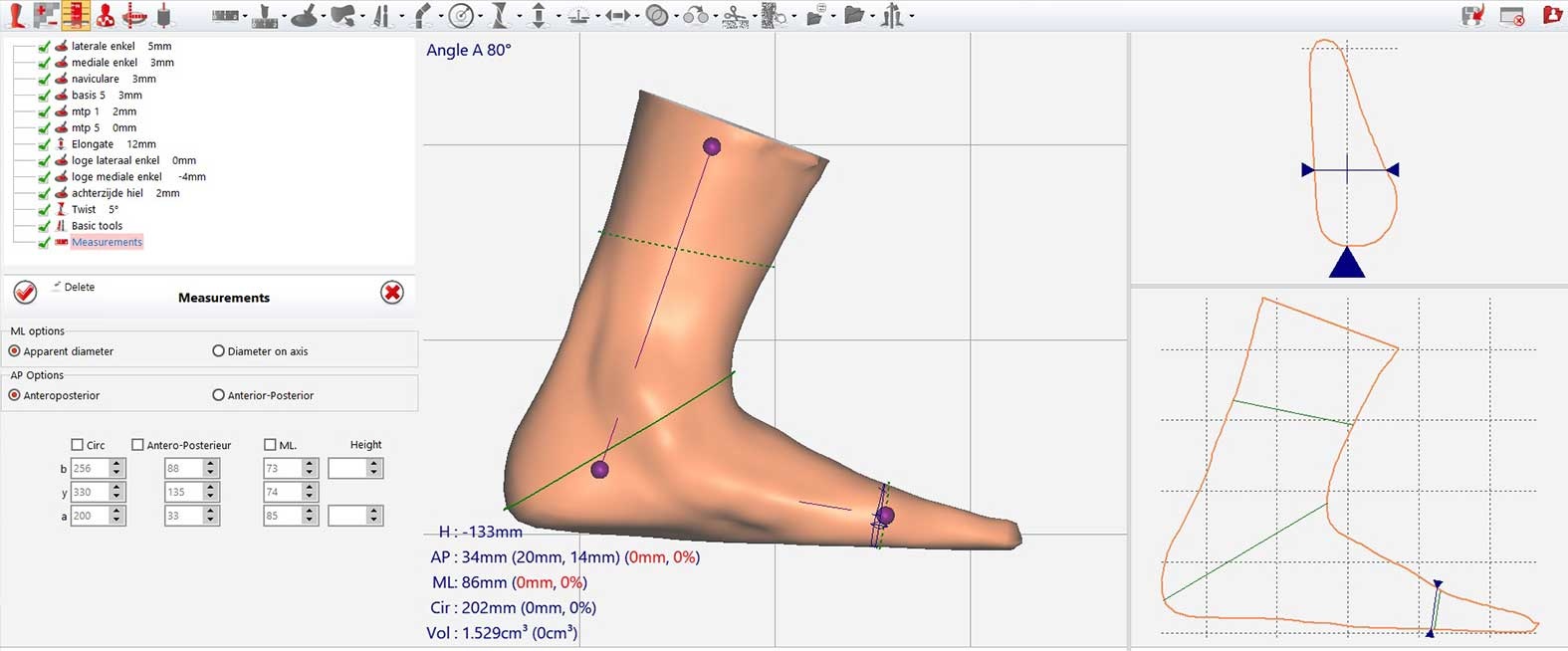 Frequently asked questions
What is the difference between Ci1-pro and Ci1-ID inline boots?