Because it comes in handy. Very much indeed. In this article, we explain why a gear bag is so useful, especially for (semi) professional athletes. Based on the challenges you encounter; we describe what makes the Cádomotus race day gear bag so suitable and convenient for you.
If you participate in competitions and continuously strive to improve your performance, you know how important your equipment is. Great gear is a necessary condition to get that little bit extra out of yourself. This obviously applies to the material you actually use to achieve your performance. Your bike, your shoes, your helmet, your clothes. They're all a piece of the puzzle that is your maximum performance. However small the share of each separate part may be. Therefore, you always treat your gear with the greatest care.
This great care should not only apply when purchasing or using your gear. Even when you are not using it, you want to handle it with care. Your bike deserves a safe and sheltered storage space. The same goes for all your other equipment and accessories. Especially when you transport your material, possibly by bicycle. For example, on the way to a race, where you only change clothes and prepare for the race just before the start. Or when you've just finished your race and are heading home or towards your car. You don't want to put your dirty shoes and sweaty helmet together in a generic sports bag.
The Cádomotus race day gear bag is designed for these occasions. It allows you to safely transport your helmet, shoes and other accessories, both in the car and on the bike. Your gear fits perfectly in the separate compartments and the bag itself offers a lot of convenience that no other sports bag or backpack can match. Additionally, when carrying it while cycling, it is among the most comfortable gear you could imagine.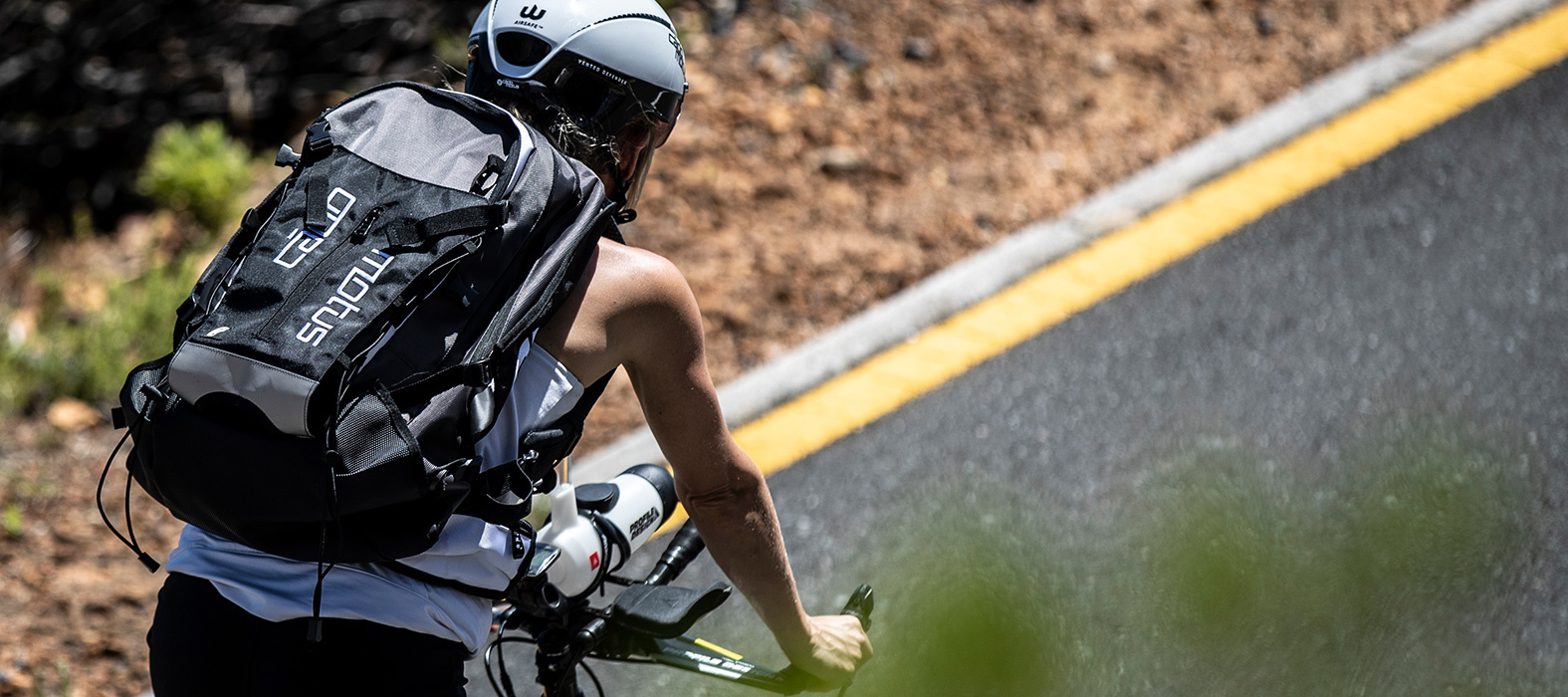 What makes it convenient?
What makes the Cádomotus race day gear bag different is that it was designed with you on our minds. Well, not literally of course. But we designed our race day gear bag with cyclists like you in mind. Sporty people who know that equipment makes all the difference and have dealt with equipment that does not meet their standards more than once. Rapid wear, not quite ergonomic or simply impractical. Those kinds of issues. We started working with our own experiences and those of athletes like you. The result is a high-quality, convenient gear bag that keeps getting better. Because we keep listening to you.
First of all, all your cycling accessories are easily stored in this bag. The Cádomotus race day gear bag contains special compartments for your helmet and cycling shoes. You can store those items safely and cleanly, while you are traveling. That prevents both damage and theft. It's what this gear bag is made for. To offer you a maximum of store options, with minimal inconvenience.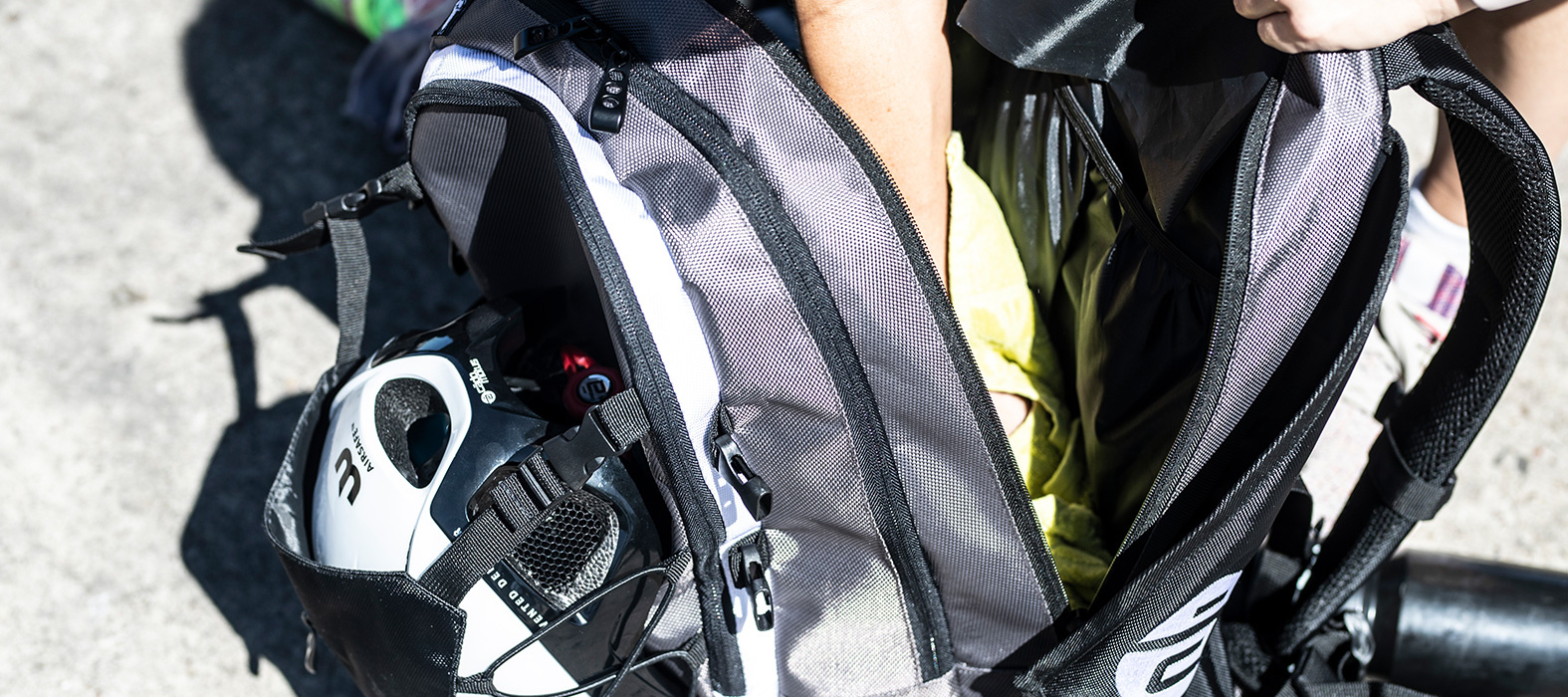 But of course, your gear bag is not only ideal for storing your cycling accessories. We have also done everything to make it just a nice backpack. For example, the Cádomotus race day gear bag contains a frame that prevents the empty bag from sitting flat on your back. This also helps to divide the pressure evenly on your back and shoulders. Additionally, our gear bags have suspended mesh backs to help dry perspiration when you're carrying it.
When you choose the best gear, it only makes sense to handle it with care. Without having to be overly careful with it or always paying attention to it. That is what the Cádomotus race day gear bag enables. That, and the option to take everything you need with you on your ride to the start of a race, your daily commute to work or just a sporty afternoon. A bag that easily contains all your race day equipment.
Actually, it's amazing how many regular cyclists don't have a specialized cycling backpack and seem to take the inconvenience of a regular backpack for granted. When you consider what your accessories are worth to you and how convenient it is to take comfortable gear with you on a bike ride, you will probably never want to be without it.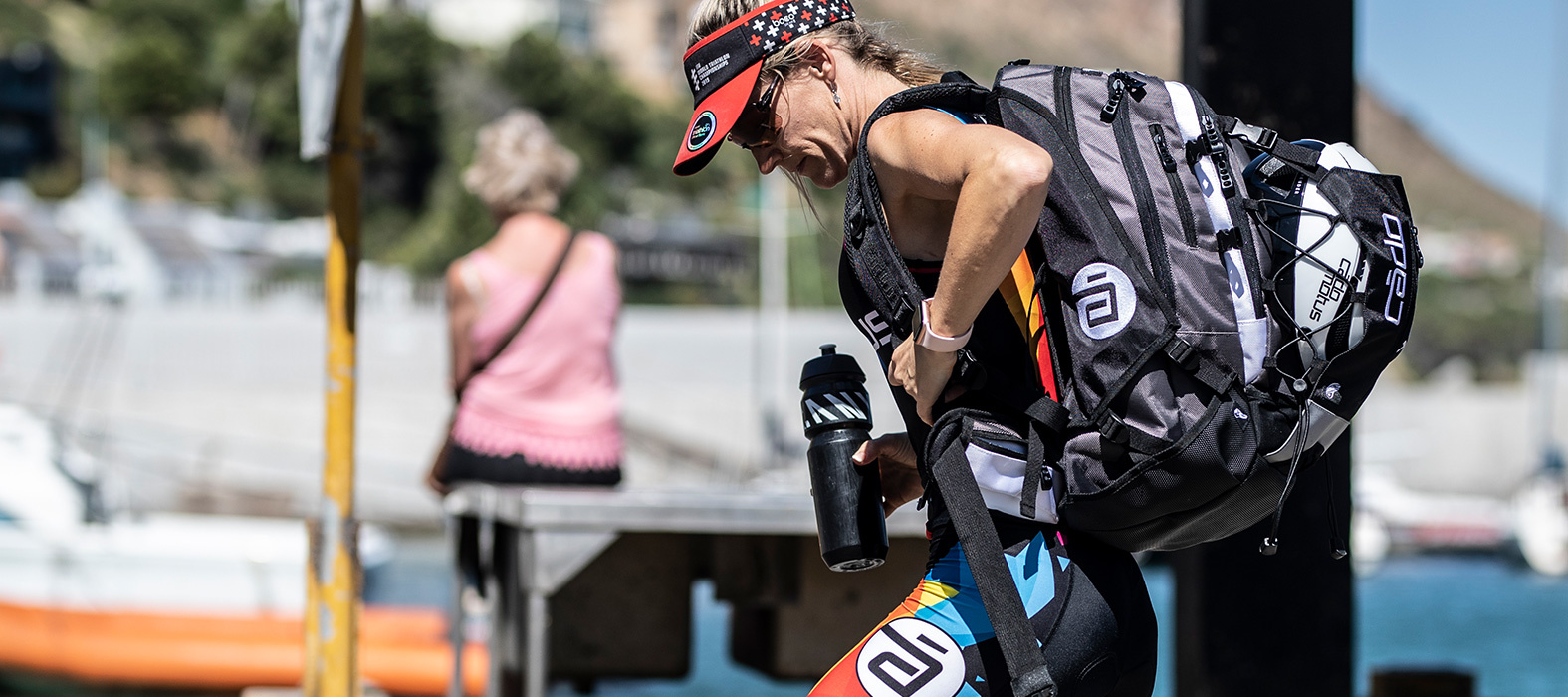 Give it a try
We can go on for a while about the benefits of our race day gear bag. But of course, we know our customers. We know that good equipment is mainly a matter of personal experience. Ultimately, this also involves personal preference. Some just can't get used to clothes or equipment, no matter how good they are. That's why you have to experience our race day gear bag yourself. Just give it a try. You can take your time and try it out for up to 100 days, while retaining the right of return and refund. We are happy to offer you that, because we are confident that you will enjoy it for years to come.