Are you starting to get a bit demotivated by training without a goal? Hopefully, we will be able to toe the start line in races real soon, but in the meanwhile why not try something different? Inline skating is the perfect cross-training for runners, cyclists and triathletes. 
Joints | Full-body | Balance | Prevention | Variety
We know when you're training for a marathon, a Gran Fondo or a triathlon, you don't have a lot of time to experiment. But while we're still waiting to go back to normal, you can get out of your usual routine for a while. Try a new sport that is also the perfect cross-training for runners, cyclists and triathletes: inline skating. All you need is a smooth road, a helmet and a pair of skates.
Let us explain why.
1 Inline skating has a low impact on your bones and joints
Inline skating is a low-impact activity; you bring your skates down to the ground gradually and when you hit the ground the impact is low. That's why inline skating is easier on your body than running, which has significantly more impact on your knee and hip joints. It can't hurt for runners to replace a running workout for inline skating once or twice a week.   
2 Inline skating is a full-body workout
Inline skating can strengthen your quadriceps, hamstrings, buttocks, lower back muscles and even your upper arm and shoulder muscles. Inline skating is a great workout for cyclists who want to train other muscles than the ones in their legs. It is also a perfect replacement for swimmers when the pools are closed and it is still too cold to swim outside. 
3 Improve balance, coordination and agility
Before you go out for your first ride, it might be helpful to take some lessons so you can navigate traffic safely, know how to make a safety stop and bypass obstacles. Every inline skate workout is a training in balance, coordination and agility. That will benefit every runner, cyclist or triathlete in their own sports.
4 Injury prevention
Cross-training is athletic training in other than the athlete's usual sport. The goal is to improve overall performance. During an inline skate workout, you use muscles you normally won't use while running or cycling. This will prevent injuries that are caused by muscle imbalance.
5 Variety
Who has been active in a sport for a long time can come to a point where motivation will fade. Especially now, when we don't know if or when races will happen. Integrating a different sport in your training, or trying to master a new skill, can give you a new challenge and variety. And often more fun too!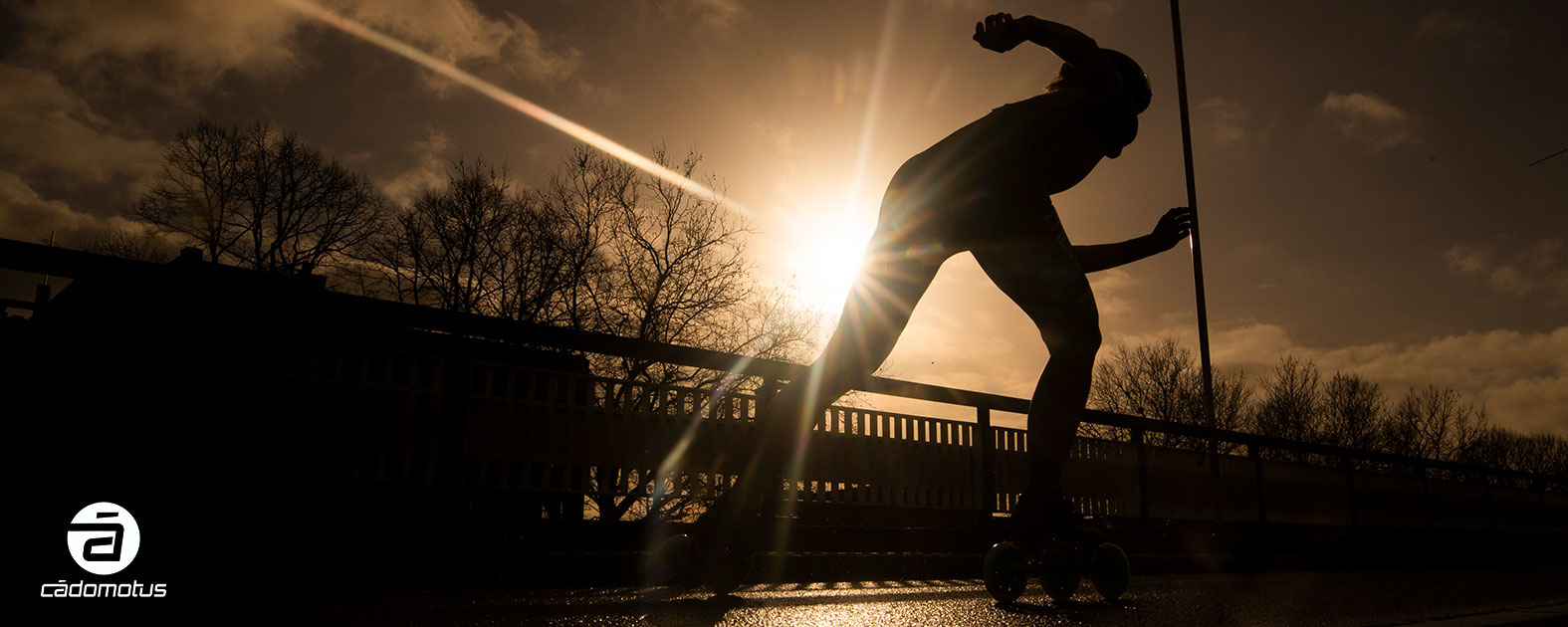 Do you want to know if inline skating might be something for you? You can find our inline skates, for beginners and more experienced riders, here. Don't forget to wear a helmet.