Meet Jamie Riddle, the newest addition to our triathlon crew. The 20-year-old from South Africa has big plans for the future.
Iron dad
I was very young when I started triathlon. My dad was an age group athlete and travelled all over the world for Ironman races. I was lucky that I could come along most of the time. He even competed in the Ironman Hawaii – where I saw Chris McCormack win the race - and that was what I wanted too. But you can't do Ironman races when you're twelve years old, so I started with shorter distances in local races.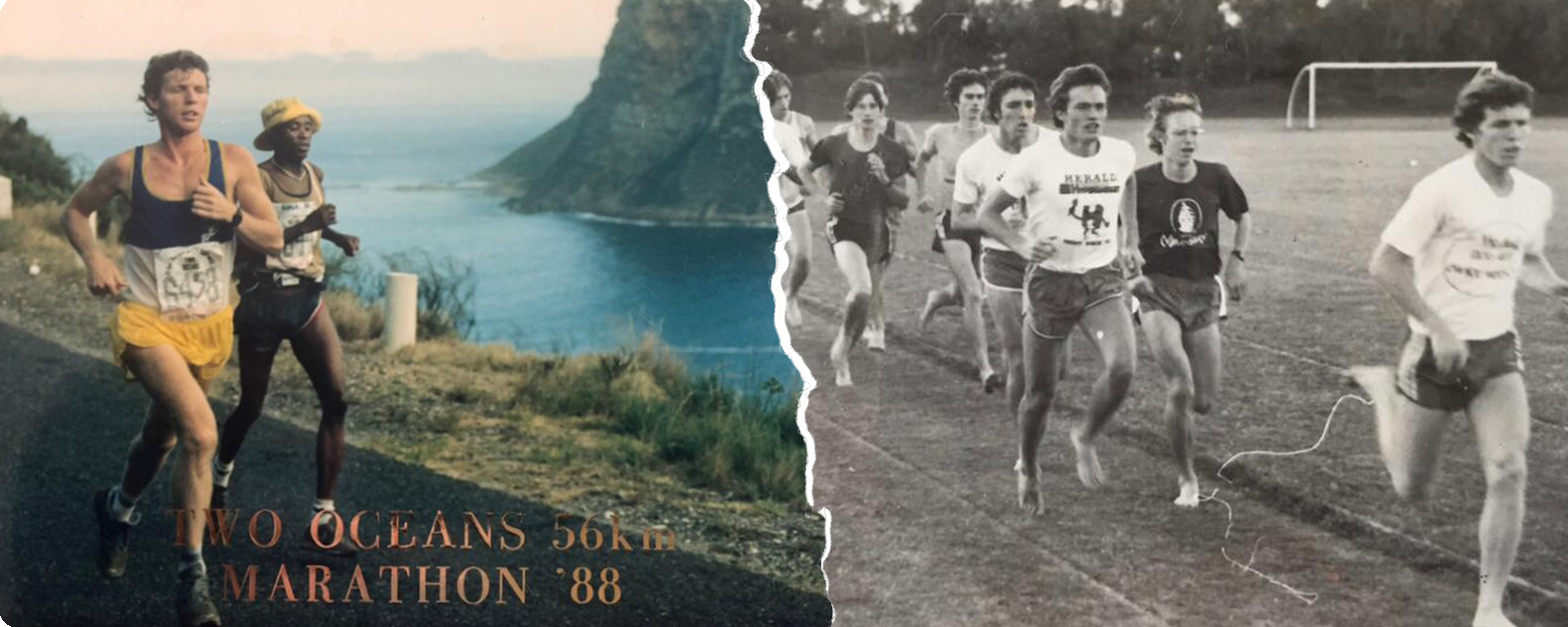 Stellenbosch
When I was sixteen I decided to jump in the deep end. To pursue a professional triathlon career I moved from Port Elizabeth where I was born to Stellenbosch. Stellenbosch is known as the triathlon center of South Africa and I can train here with the best athletes. Stellenbosch is a town based around the university, so there are a lot of young people. I love it here: the little coffee shops, the beautiful surroundings, the mountains. It is the closest you can get to Europe.
YouTube Channel Jamie & Andrea
I met Andrea Salvisberg, who is also sponsored by Cádomotus, last winter in Stellenbosch. He was looking for a place to stay and my family was renting out a room in the flat that I live in. Although we are twelve years apart, we became best friends. He has a lot of experience, I am an upcoming talent so we decided to start a YouTube channel together - which has more than a thousand subscribers now - demonstrating the highs and lows that come with chasing crazy dreams.
Elite U23 World Champs
2019 was my last year as a junior and I was looking forward to my first year with the elites. Unfortunately I did only two races so far this year, earning a tenth and a third spot. My goals for this year were to learn as much as possible, race in the Bundesliga and ETU Cups, gain confidence and work my way up on the ITU ranking. My biggest goal was to do well in the U23 world championships, but I am not sure if that race will happen this year.

Addicted to training
We have been in a full lockdown in South Africa for five weeks and on May 1st I went out for a run for the first time again. That felt so great! Although I am fortunate to have a treadmill, a smart trainer and even a small swimming pool, the lockdown was hard. The hardest thing for me was that I did not know when we were allowed to go outside again. I have never struggled to continue to work hard though. It does take more discipline for me to take a day off than it takes to train. I am addicted and I am willing to do anything to get to the top.
Train your weaknesses
Honestly I don't think there will be much racing this year. I take it day by day and try to set new goals and challenges. Because I am so young, I have a year to catch up with my competition.  Maybe some athletes are taking it easier, so I will have a head start. I just changed the perspective. While there will not be a lot of races, it doesn't mean that I have to take a step back. I will keep pushing forward, trying to get stronger. I am focussing on my weaknesses and I am smashing out a lot of run and bike miles. The swimming has taken a back seat for a while, but luckily I played water polo in school, so swimming is my strongest weapon.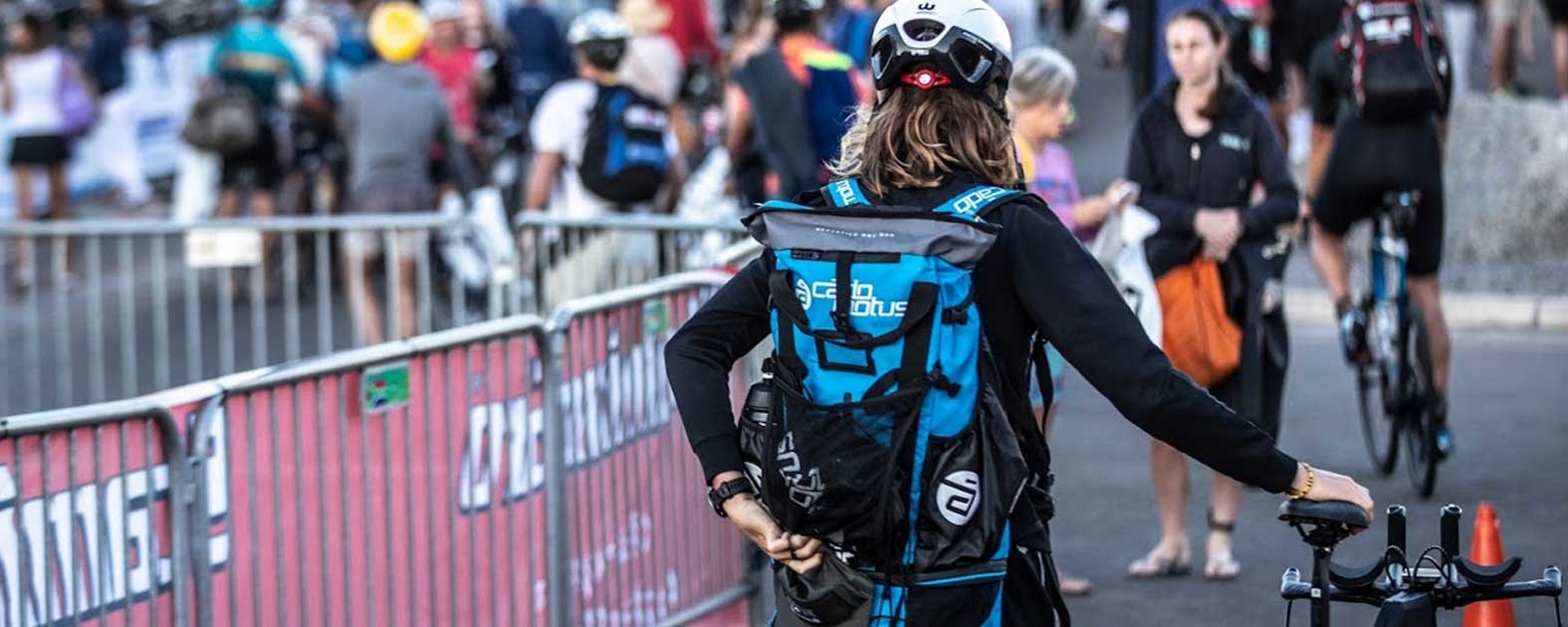 Cádomotus Aero helmet and Gear bags
I am very impressed so far by Cádomotus and their products. We have the same goal: to be the best.  As an athlete I want to use products that make me faster and look nice as well. I love to give my feedback to the company and to grow together. In February I had the chance to race with the Omega Aero helmet and I enjoyed everything about it. I also use the Cádomotus transition bag. It looks cool and it holds everything I need!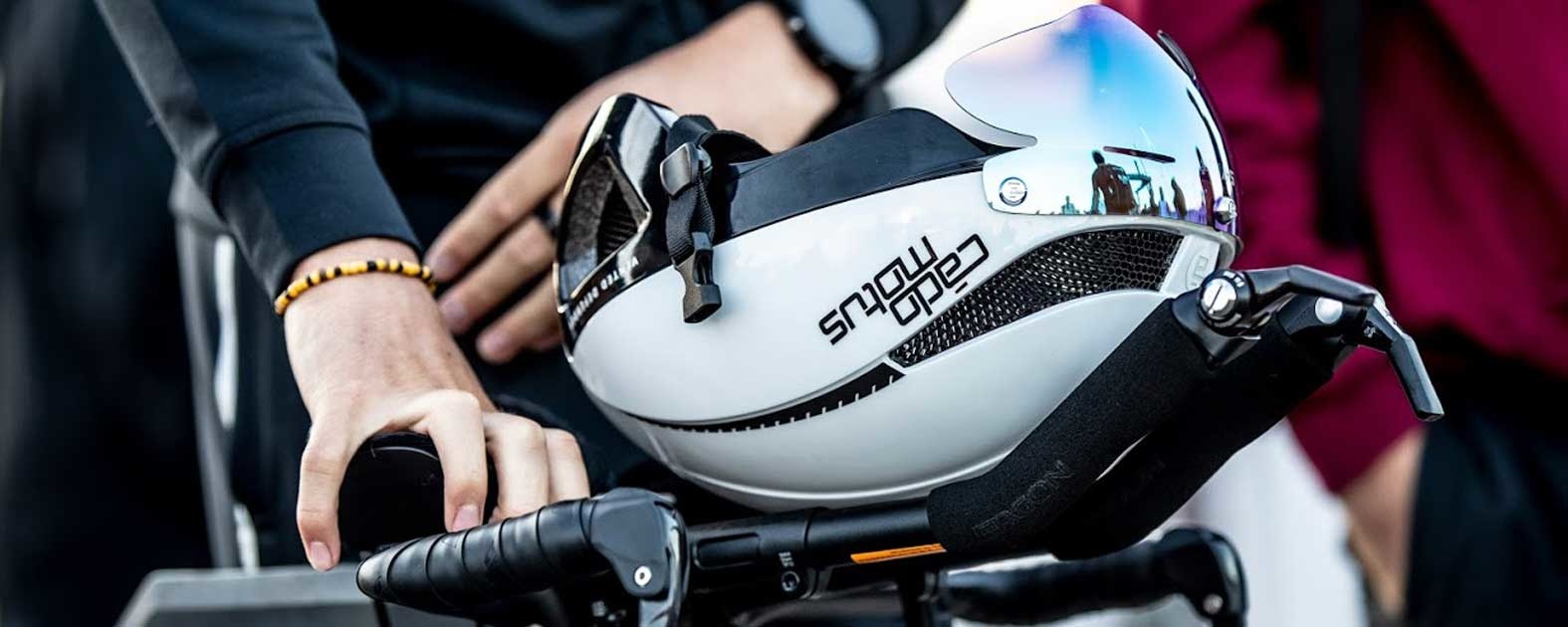 Future
I want to be the best! I want to become an ITU world champion and when I am older I want to qualify for Hawaii. Those are big goals, but I have ten years or more to achieve them.