It's a good and extremely affordable wheel: the Magic from Cadomotus. In a time when prices are rising due to scarce resources and wheels are sometimes impossible to get, the Magic is. Cadomotus offers the competitive skater for next season the wheels with which inline-topper Twan Berlijn achieved great performances at the highest level. 


Plenty of grip and roll
He has been around for many years and knows the tricks of the trade: Twan Berlijn skated at the World Championships and was on the podium at Europeans and the National Championships. He knows that a good wheel is essential for competing with the best. At last year's Dutch Nationals, he rolled on the Magic wheels to the start line. "I used them for the sprint, because I noticed that they had enough pressure and you kept your roll. If you slip during the sprint, it prevents you from going into the corner in a different way, or from coming out of it just a little bit differently. They are the right wheels for that."

"I just skated on them really well. I skated it twice to the seventh place at the Nationals," he says about the Dutch Championships on the track, on the somewhat slippery asphalt track in Heerde, Gelderland, last year. "For me that was really good last year, between the big names. Then you're glad you chose those wheels. You saw others slip away because the track was too slippery. Then you have the pressure and therefore the grip you're looking for."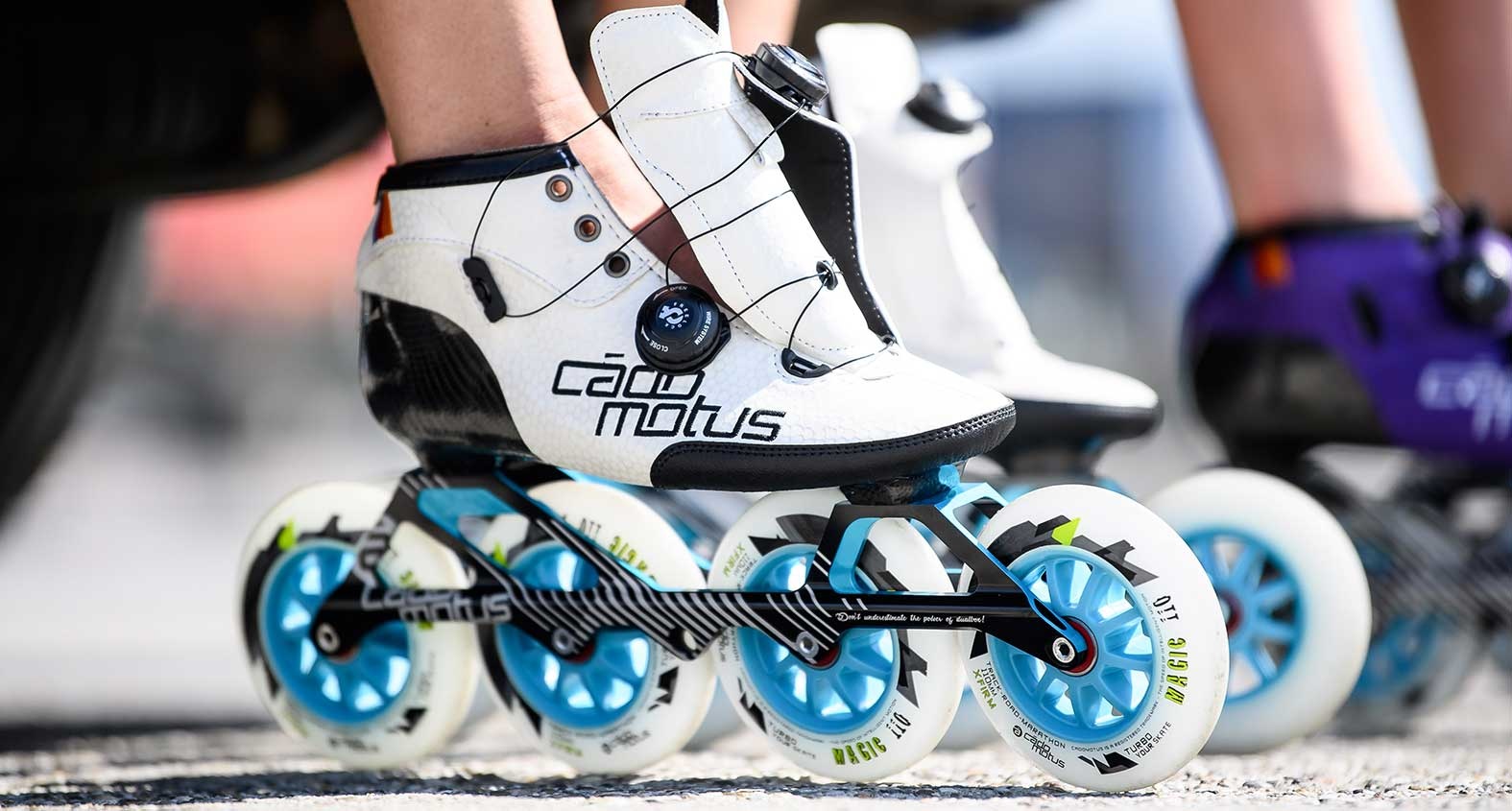 For cadets, juniors and seniors it's a top wheel'
Berlijn also mentions the fact that it is an affordable wheel, is very important. "It's not common anymore, it's pretty much becoming a sport for the elite with such prices. If you are just starting out, you find the passion and you feel like you really like it and want to do it, 250 euros is just ridiculous. For cadets, juniors B, but also seniors, they are just top wheels," he concludes. "The price of Magic wheels is lower. It's a good entry point to get into the competition world. Paying 250 euros for a set, I don't see parents doing that all the time. If Cadomotus has another option that allows them to compete at the same level for a lower price, then it's totally great for those racers, right?"

Click here for the collection of skating wheels of Cadomotus