A new cycling shoe for triathletes, easy to put on and take off during transitions, that gives you optimal energy transmission and even helps you run better: in collaboration with athletes and scientists, Cadomotus developed two groundbreaking shoes. Top triathletes Donald Hillebregt, Simon den Braber and Victor Groené have been testing the Chronos for over a year and they are completely won over.
"I think it's going to be one of the best shoes on the market. I wouldn't race on anything else now," Dutch triathlon champion and world cup athlete Donald Hillebregt says. "At this point, I don't see any cons, only pros. A product that is so reactive and so easy to slip on, it simply doesn't exist on the market currently. In that sense, I think the shoe is really revolutionary." He is fully convinced that the Cadomotus Chronos triathlon shoe, which will be available as soon as next year, will change the whole playing field. And perhaps it's about time.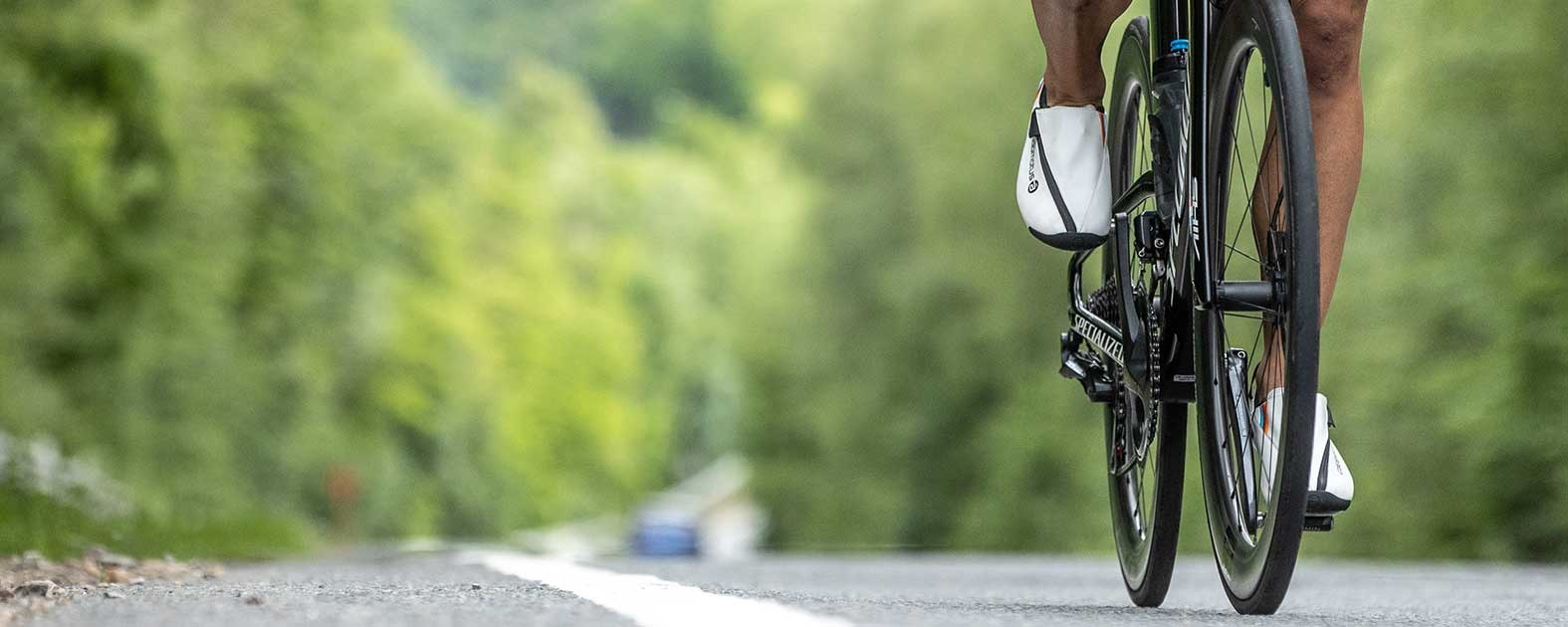 Limitations of regular cycling shoes in triathlon
"All triathlon shoes are actually based on cycling shoes", scientist Sijmen Hacquebord says, when asked about the current situation of cycling shoes in triathlons. A thick carbon sole, a lot of hassle to put on and take off the shoe during transitions, and a foot position that is not optimal for running: For serious triathletes, all of these points showed tremendous room for improvement and these were the main reasons for Cadomotus to develop a new shoe. "A regular cyclist doesn't have to run after biking, so it's only logical to think there's a lot to improve technology-wise, and a lot to gain performance-wise, here", according to Hacquebord, who has been involved in the process from the start. 
Why Cadomotus?
For 25 years Cadomotus has been a leader in the speed skating and inline skating world when it comes to innovation at top level. Several top skaters and inline skaters have had great international successes with our equipment. It is the period in which both sports made an enormous leap forward: the transition from a relatively weak leather shoe to the current stiff shoes with carbon sole is one of them. Cadomotus has always been at the forefront of this development and is therefore unparalleled in design and production when it comes to efficient power transmission.

The carbon sole developed by Cadomotus and improved over the years, makes the shoe much stiffer, so the power transfer is optimal. The enormous know-how that Cadomotus has accumulated in skating and inline skating in collaboration with renowned custom shoemakers is now being applied to triathlon: the carbon cycling shoe is the first high-profile result of this.
An Optimal cycling shoe for triathletes
To achieve those gains and actually make this optimal shoe, Cadomotus decided to work closely together with Hillebregt, Den Braber and Groené, three athletes who are aware of their needs and who can pinpoint what works and what doesn't. We implemented a back-and-forth dynamic of testing, giving feedback and testing again. "The shoes I used in competition before were either too flexible, but I could put them on easily, or very stiff and thus good for cycling, but hard to put on. I always had to make a decision between the two extremes," Hillebregt says. "I really needed a proper cycling shoe that was also easy to slip on, in order to have the best of both worlds. That's how it all started for me. I jumped on this opportunity to develop a great triathlon shoe: a responsive shoe that I could also put on quickly."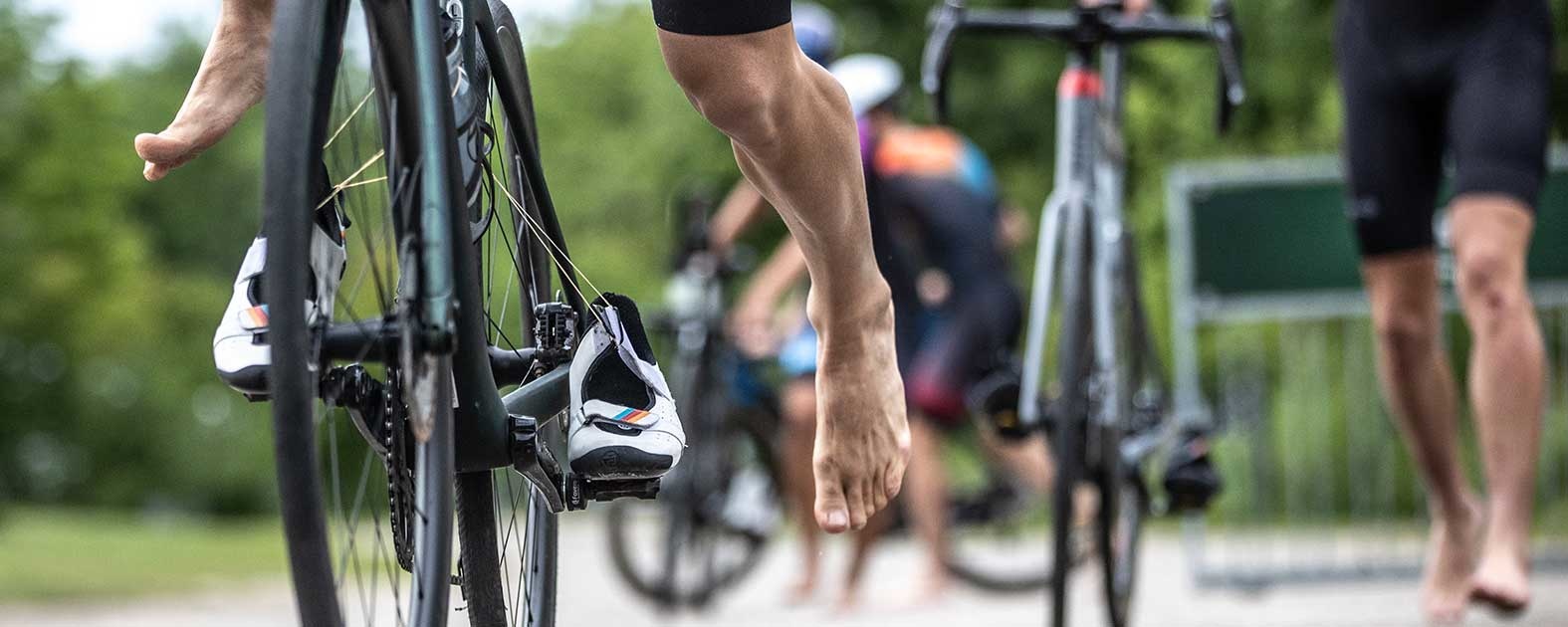 No loss of power when the shoe is not secured
This is exactly the issue Victor Groené wanted to deal with when he decided to collaborate in the development of the Chronos shoe. "Before, I had a carbon composite shoe. This means there is some carbon in there, but it's not as stiff. It offers quite a great advantage, especially in short races, as I can put on my shoes quicker. However, I really had to adjust the velcro strap on my previous shoes to have a good fit and be able to pedal. The shell of this shoe is so snug, I just have to slip my foot in and I can even manage without having to tighten the velcro strap. The energy I transmit to my shoe doesn't get lost when my shoe isn't perfectly tightened. When a race is really short, you don't have time to adjust your shoes, but with this model, you don't even really need to. The Chronos is also a lot stiffer and lighter than most triathlon shoes. And, especially because it's stiffer, most of your energy reaches your pedals and therefore less of the speed you generate is lost. Preferably, you want a 100 percent return on the power you deliver, on the energy you transfer. A stiff insole helps a lot in doing so. I haven't seen anything better than this."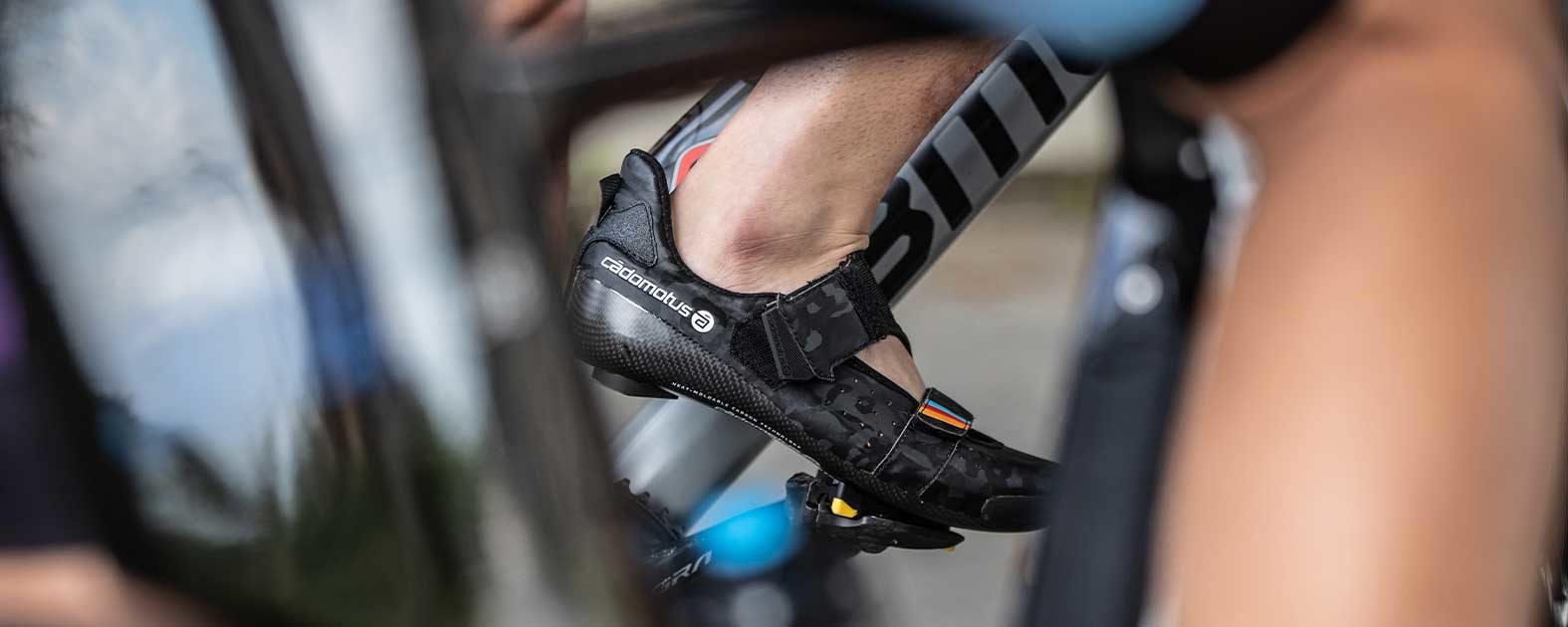 Do you want to be the first to know more about these cycling shoes? Subscribe to our newsletter
Gains in short sprints due to greater directness
The shoes are made in one piece and are heated in the oven to be partially molded to the foot. This procedure is not unknown to Simon den Braber, as it has been around for years in ice skating. "I have done speedskating for years and the shoe is fully molded to your foot." The Cadomotus triathlon shoe is not entirely moldable like a skate boot, because the same amount of support is not required for cycling and running. "When I cycled with it for the first time, it felt completely different than a standard shoe," he says. "It was very light, the sole was thin and I had the feeling that my power was going straight to the pedal. Especially with short sprints, trying out my previous shoes then the Cadomotus Chronos for comparison, the difference was striking.  During the sprint, I would instantly feel some kind of directness." He is also very satisfied with how easy those shoes are to put on. "I don't have to hold my legs still to put the shoes on. I want to be able to slip my foot in at first try, I don't have time to fool around losing very precious seconds after the swim."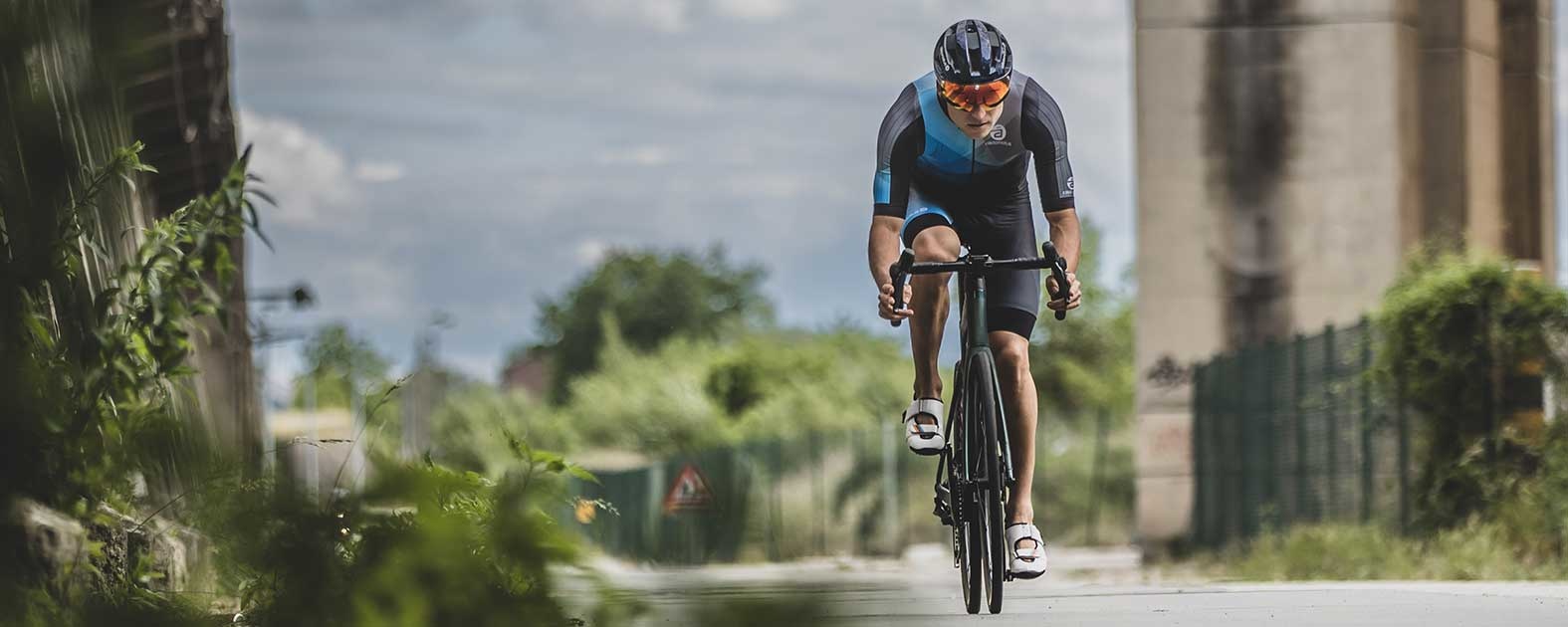 Better running after cycling 
For Hacquebord, the main question is: To what extent can you positively influence your running through those cycling shoes? With a stiff shoe like the Chronos that helps relieve your calves, you can cycle more with your hips and thighs, and save your calves for the run. In short, here is a cycling shoe that intelligently helps you manage your energy, by saving strategic muscular groups for when you need them the most, leading to better results as a consequence. "We put this theory to the test with our three triathletes. After intensive interval training with their regular shoes, they went for a jump and sprint test. Then,  they did the same thing, this time with the Cadomotus Chronos shoe. One athlete's results were strikingly different, while those of the other two, although not as clear-cut, followed in the trend," he explains. Further testing should prove what the actual gains are, and Hacquebord is optimistic: "It's so logic and unquestionably innovative."
Hillebregt: 'The Chronos shoe is the way to go'
"In the end, I now have a shoe that is good and ready for production," Hillebregt concludes. "It's a good responsive cycling shoe that will transmit my energy, and I can put it on in record time. I'm very happy about that. Half a second can make or break a race. This type of shoe wasn't available on the market and I greatly enjoyed developing such a model. This is definitely the way to go!"
Our promise: more efficient biking and faster running
better aerodynamics, thanks to a lower sit (thinner shoe sole) and a clean upper design that reduces drag up to 10 Watts.

more efficient power transfer during cycling (especially when not tightened properly in comparison with regular cycling shoes)

faster legs for the run once off the bike, thanks to a stiffer sole and a design keeping your heel bone stable at each pedal stroke.
Cádomotus at GTN's Challenge Roth Tech Tour 2022
There are two models:

The Worldcup T2 cycling shoe was developed for Worldcup and Sprint distances where fast changes are decisive. This shoe provides better power transfer despite your foot being secured with single quick velcro closure.
The Chronos Aero cycling shoe is designed for long-distance races like an Ironman where aerodynamics are very important, in addition to efficient power transfer so you can save energy.
The shoes will be available in the spring of 2023