We understand it can be tempting to save some money and to buy a pair of "ready to go" budget inline skates. It is not the best thing to do, though. Especially when you want to use them a lot. It is better to choose a quality pair of inline skates to give you that sense of freedom and to help you to refine your skills, so you are in control and can go fast. The right fit and the way the shoe is made are important. With the right shoe, you will feel exactly what you're doing and you will get direct feedback. This way you can improve yourself quickly, which will add joy.
No pressure points
A cheaper shoe may feel comfortable in a store, but when you start to skate you will lose stability and control. A well-built inline skate is made with a stiff carbon sole that will support your foot well. You will experience fewer pressure points: pain where the shoe presses into your feet while skating. A cheaper shoe is often not hard enough and is equipped with a comfortable foam layer. It does feel good for a while, but the foam will lose its dampening quickly. The shoe doesn't fit right anymore, you will shift your foot in your shoe and will experience painful pressure points.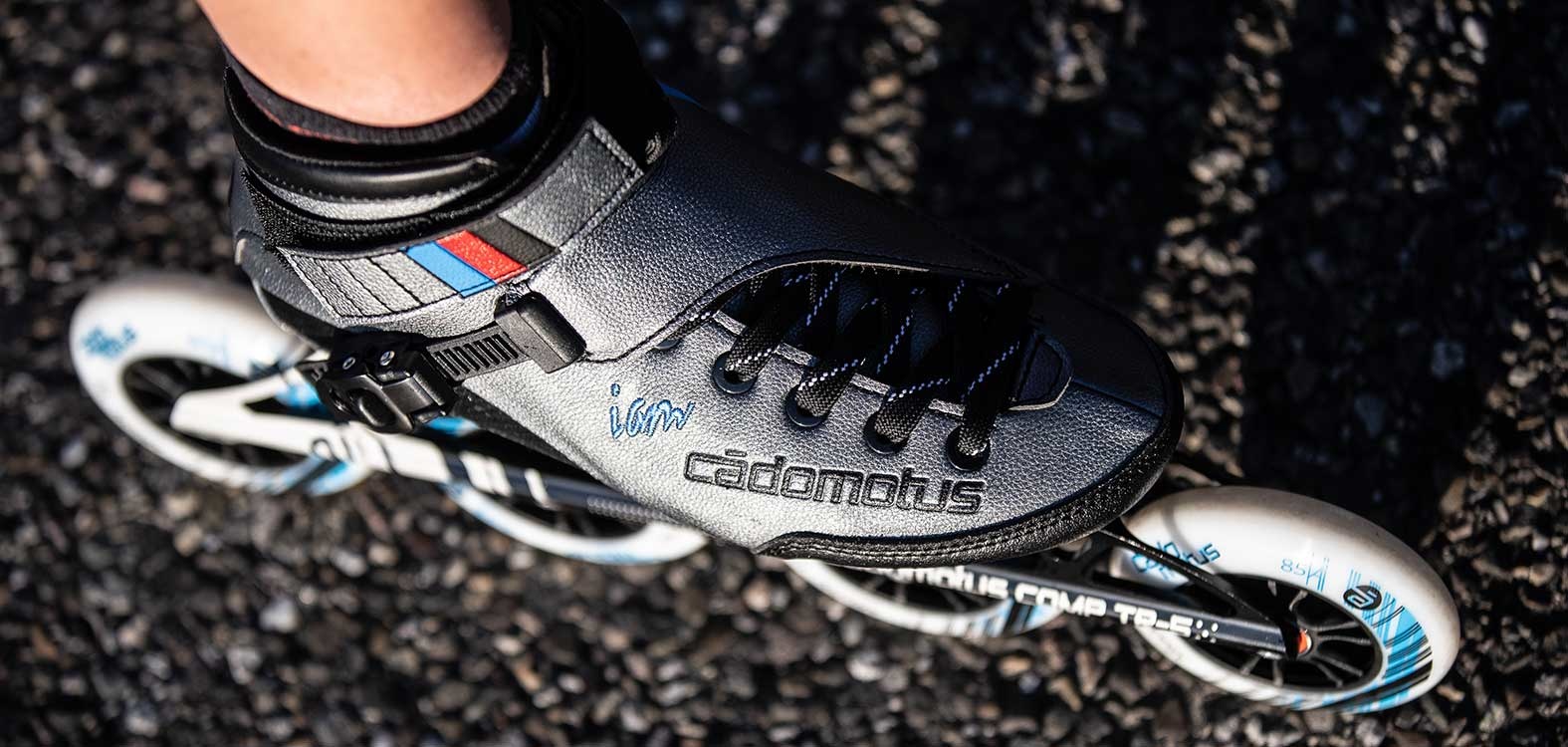 The Cádomotus inline speed skates have a hard shell sole for stability and a comfortable but firm lining that prevents pressure points in the shoe even after many miles.
Perfect fit
A high-quality shoe has a thin, but high-quality lining. This will divide the pressure in the shoe evenly, in the heel and ankle area, for example. The material won't stretch by wearing it, the fit will stay snug and will provide enough support. The shoes are often also thermoplastic (heat) mouldable. That means that you can heat them in the oven or with a blow dryer so you can adjust the shoe at certain spots if necessary. The carbon shells of all Cádomotus shoes are handmade in a unique way. The microfibre artificial leather is more durable than natural leather and is also used in almost all quality sports shoes. It is better wear-resistant and won't tear as fast. Microfibres are extremely wear-resistant, so you will be able to enjoy your shoes longer. 
Frame compatible with three and four wheels
Inline-skate frames have an ideal mix of flexibility and stability. You can compare it to a carbon road frame that combines rigidity with comfort. We have the specific knowledge thanks to our decades of experience in inline-skating. That's why we are the market leader in our field. Our experience and leadership role allows us to innovate. Cádomotus is the creator of the compatible three and four-wheel frames. You can use 4 x 100 mm wheels, 4 x 110 mm wheels or 3 x 125 mm wheels. With the smaller wheels, you are more agile and light-footed, and with the bigger wheels, you are more flexible at higher speeds. Are you not sure what to choose? No problem. Our Rookie, Versatile and Agility inline skate frames will fit as well three as four wheels. Cádomotus knows like no other company how to built a frame that gives you the ultimate joy.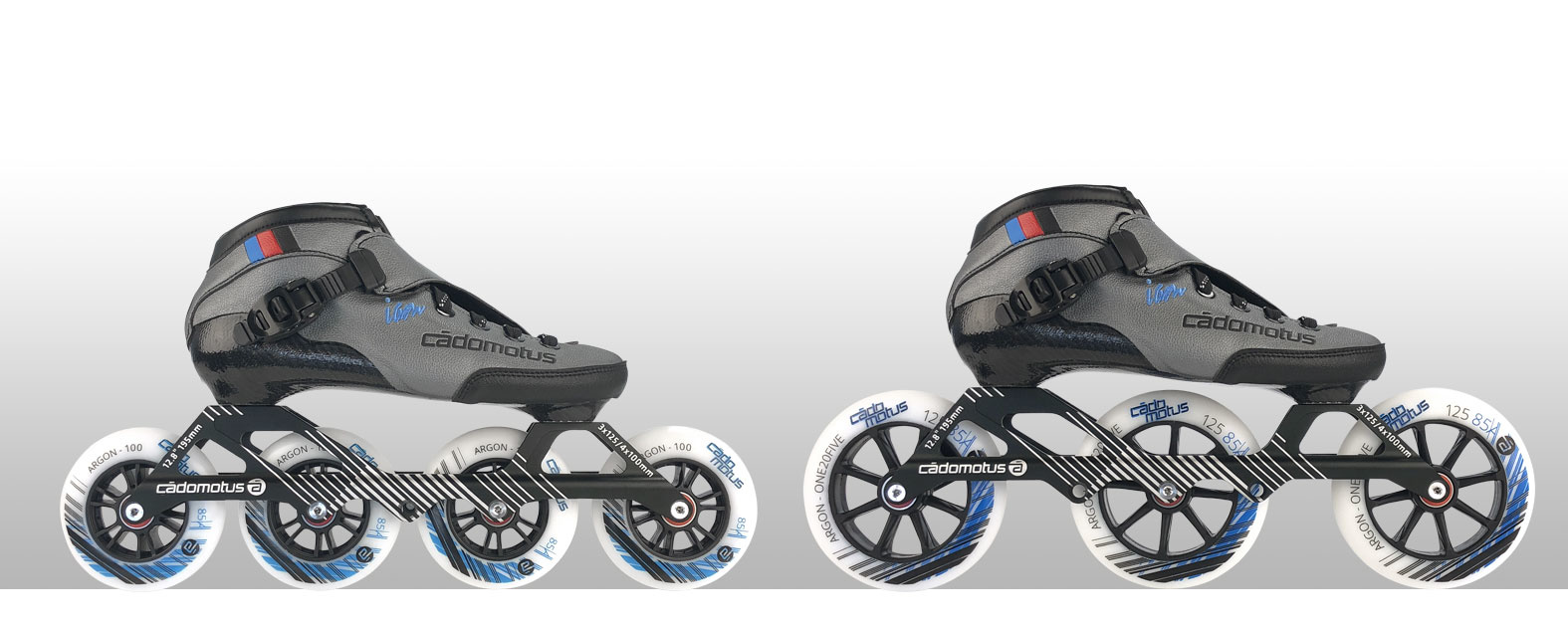 The Versatile skate fits 4x 100mm wheels as well as 3x 125mm
Wheels and bearings
When you choose a high-quality frame and well-fitting shoe, it wouldn't be smart to budget on wheels and bearings. Because cheap is actually expensive. Higher quality wheels and bearings will last longer, which will be cheaper in the long term. More important is, that a better quality set of wheels has less roll resistance which gives you more speed, comfort and joy. And that is where it all started.