Packing your transition bag for a triathlon race. You probably heard some swimmers, cyclists or runners complain about how much they need for their race. We triathletes need more, without a doubt. That's why you always should take some extra time to pack. Get the right bag for the race you'll be competing and be sure that you won't be nervous because you're not sure in which pocket you packed what.
Trisuit
Maybe not the most important one for the ones who compete in their first triathlon, but a trisuit will make it much easier during the whole race. You don't need to change clothes after every discipline: you just swim, bike and run in the same suit.
Race band
Not every race has it, but most of it has them: bib numbers. You pin these on your race band with safety pins. You'll wear the race band from on the moment you come at your bike after the swim. So, you'll ride with it (then the number is on your back) and you'll run with it (then you'll turn the number to your belly). So, never forget this one!
Timing chip
Important one! Sometimes you'll get a timing chip from the organization, but if you have registered with your own timing chip; don't forget to pack it! Because it's something you don't need in training it's something you can just store in your race bag. Then you'll be sure you won't forget it.
Spare tube
During a bike session you'll probably wear it with you already, but take it with you on race day too; a spare tube and a (little) pump. It's a 'just in case scenario, but it would be an absolute bummer if you can't race because you have a flat tire before your race has even started. Thereby it's always handy to take a bike multi-tool set. So that you are sure that you can fix your bike if something is wrong.
Little towel for in the transition area
If you put on your shoes in the transition area this one will be really helpful for you. When you come out of the water your feet will be dirty and wet. When there's a little towel waiting for you next to your bike you can just stand on it for a moment and your feet will be a little bit cleaner then. It won't be enough to avoid blisters probably, but if you want to put on socks it'll help you through the race.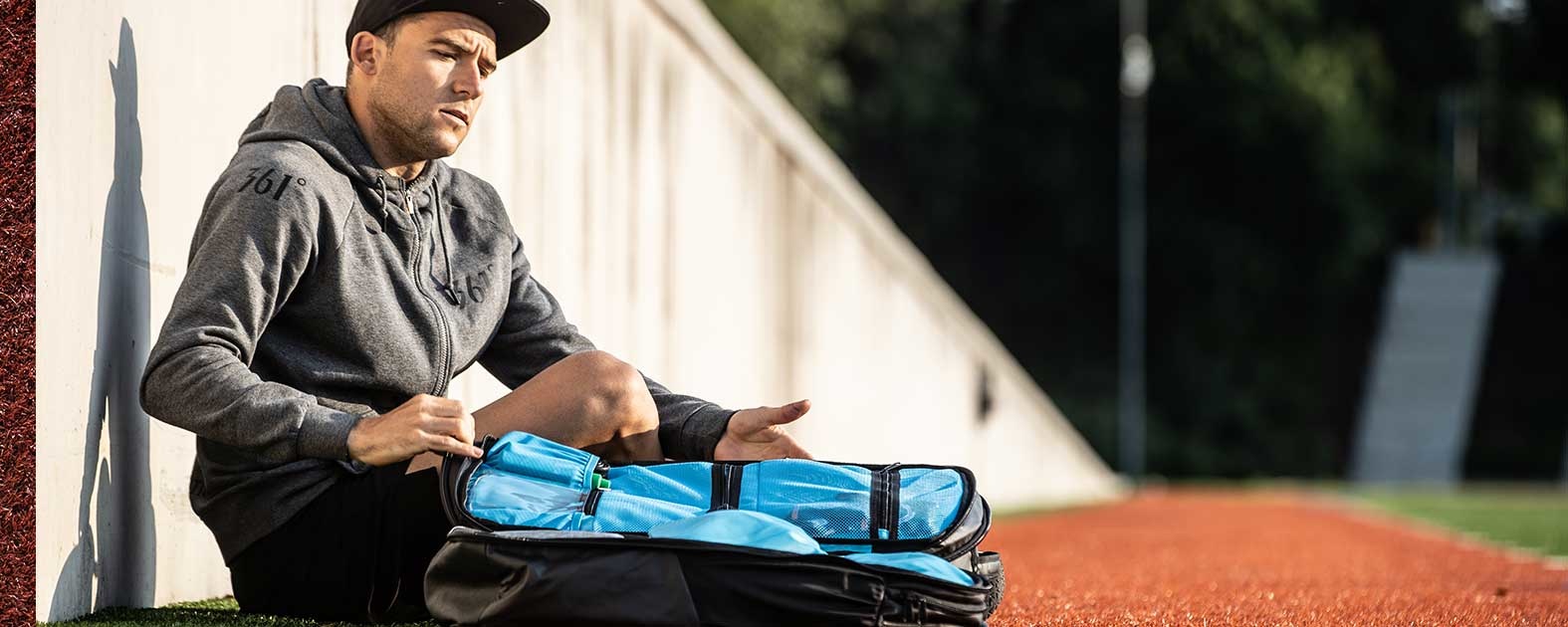 Flipflops or (old) socks
It depends a little on the length from the athletes' area/transition area to the start, but if you need to walk for a while to the swim start your feet will be happy if you're wearing shoes, flip-flops or at least some socks. Maybe you can give them to someone, otherwise, there's the option to just drop them at the start and you'll get them back after the race.
Vaseline
Something which doesn't really sound logical, but for most of the triathletes it's indispensable. Especially during a wetsuit swim, this magical stuff will save your neck from chafing spots. These will evolve during every stroke you do during the swim. You just put a little bit of vaseline on your neck to avoid these painful wounds.
Elastic bands
For the fast ones in the transition; never forget your elastic bands. It's something you won't really use in daily life, so make sure to find the perfect pocket for it in your race bag and let it stay there for every race! You can use the elastic bands to attach your shoes on the bike, but it can also be very handy to get your gels on the bike without them falling off.
Baby oil
Maybe not everyone knows this trick, but it's a cool thing to know. When there's a wetsuit swim baby oil can help you to have the fastest transition. You can use it for your forearms and ankles/lower legs. When you want to put your wetsuit off, it's a little bit stiff and won't come off your arms and legs. The baby oil makes it much easier to get rid of it because it just slides on your skin. Say bye to the struggle called getting rid of your wetsuit.
Sunscreen
As we're worrying about our skin with the vaseline, sunscreen can't be missed in this list of 10 essential products to take to a race. To avoid a sunburn it's never a bad idea to bring enough sunscreen. Triathlon is a summer sport and there's nothing more annoying than burning your back and not being able to sleep the evening after the race… Preparation on sunny days is everything!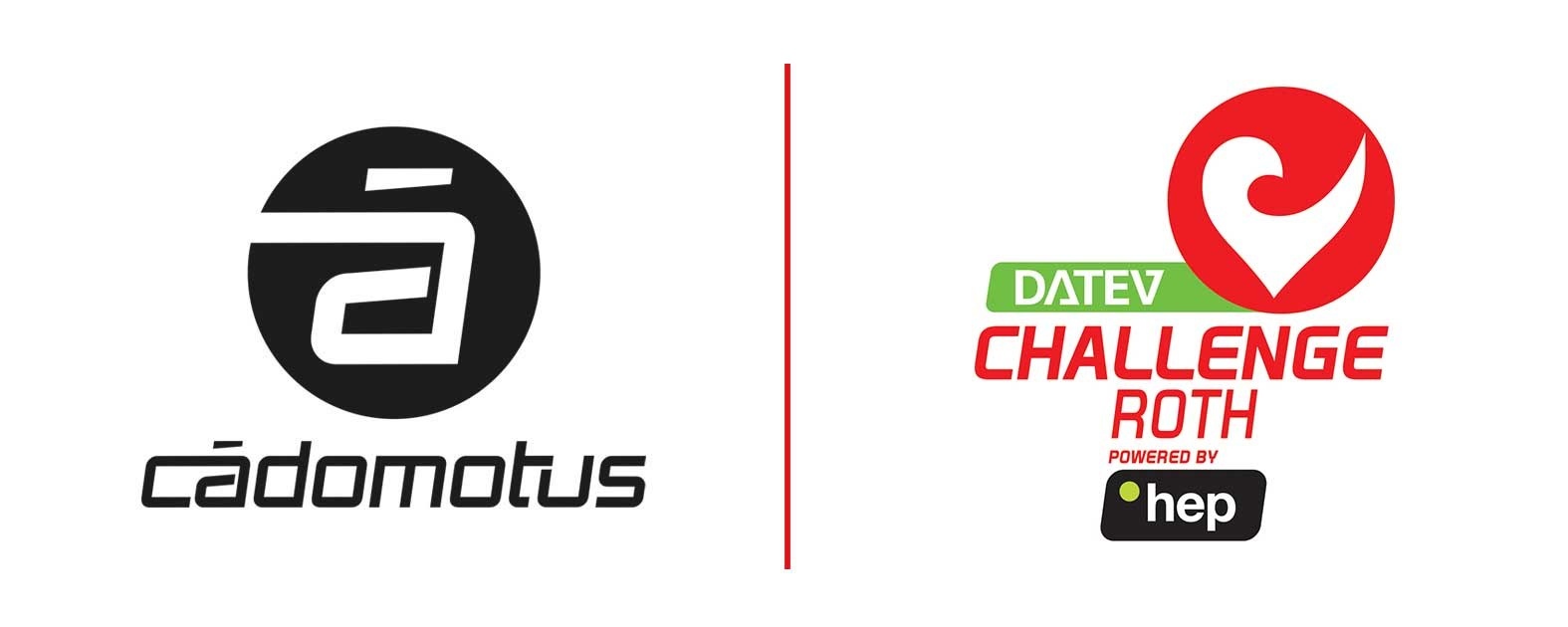 Cadomotus is official bag and backpack partner of the DATEV Challenge Roth powered by hep