Real-Time Stock
Worldwide delivery
100-Day Return & Refund guarantee
Customer Reviews: Excellent 9/10
Transition bags and Aero helmets for Triathlon
Transition bags and Aero helmets for Triathlon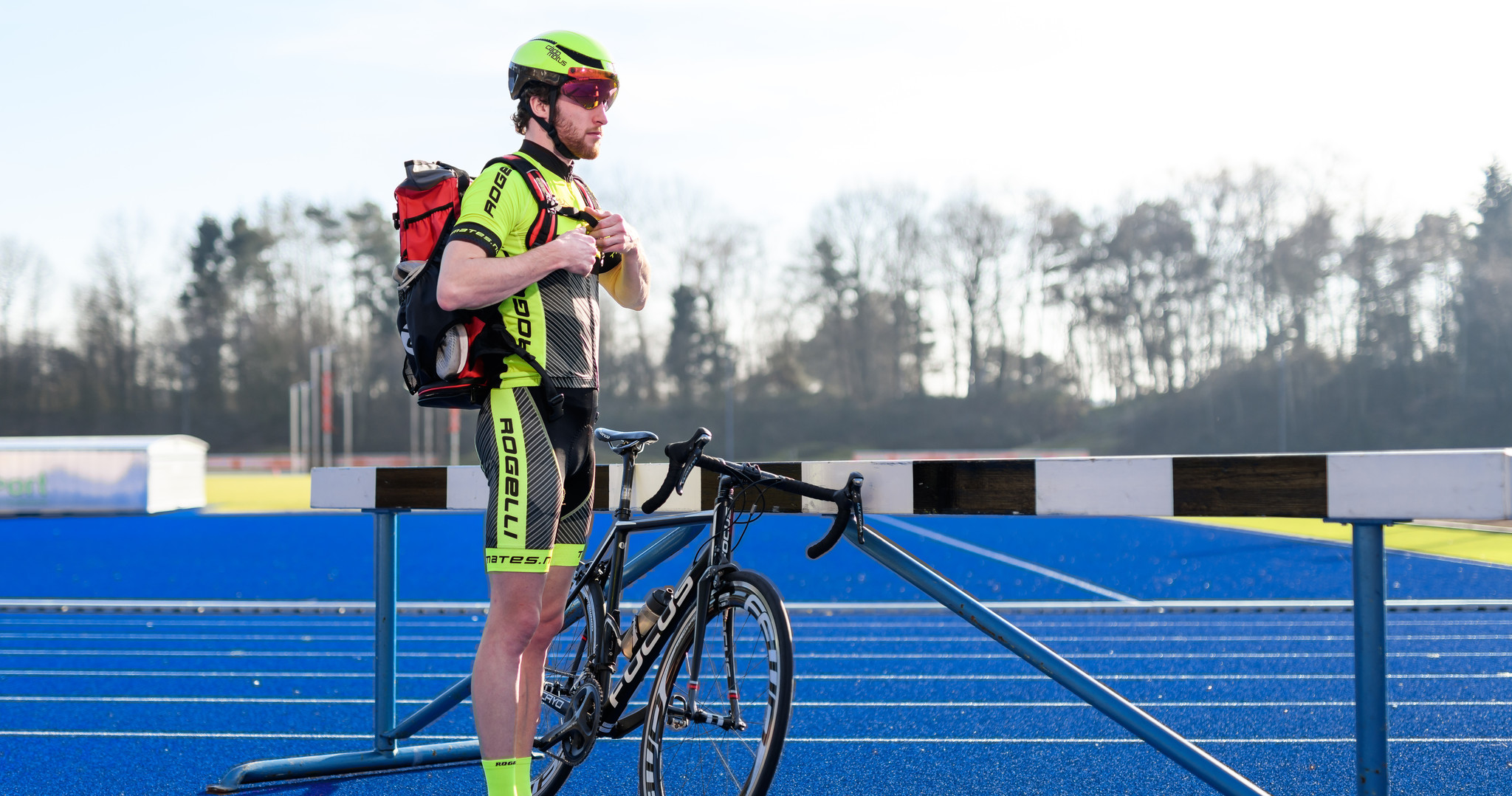 The most allround sports bag for triathlon!
The Cádomotus Versatile gear bag is a sports bag for triathletes with which anything is possible. It's literally the only backpack you will need from now on whether you are going to ride your bike, swim or run. It will fit everything you want and need to bring. From experience we know this gear bag won't ever break. The waterproof material is so strong and if your backpack gets dirty, you will be able to wipe it down with a cloth. All zippers and stitches are durable and high quality. No need to be careful with this backpack.
1. Separate pockets for wet and dry clothes
2. Helmet and shoes are packed in the ventilated outside pockets
3. Wetsuit fits in collapsible bottom pocket
This is the one multi-sport gear bag you need for any activity that you like; speedskating, cycling, swimming or triathlon.



⭐⭐⭐⭐⭐
"This bag last forever"
- Merijn de Jonge (Trimates)


"You can put your wetsuit in with ease, take your cycling shoes and helmet with you, pack two large drink bottles and there is even more space for your running gear and 'accessories' such as a dry towel or sunglasses: the Cádo Motus Versatile backpack offers it all "
- Testimonial 3athlon.nl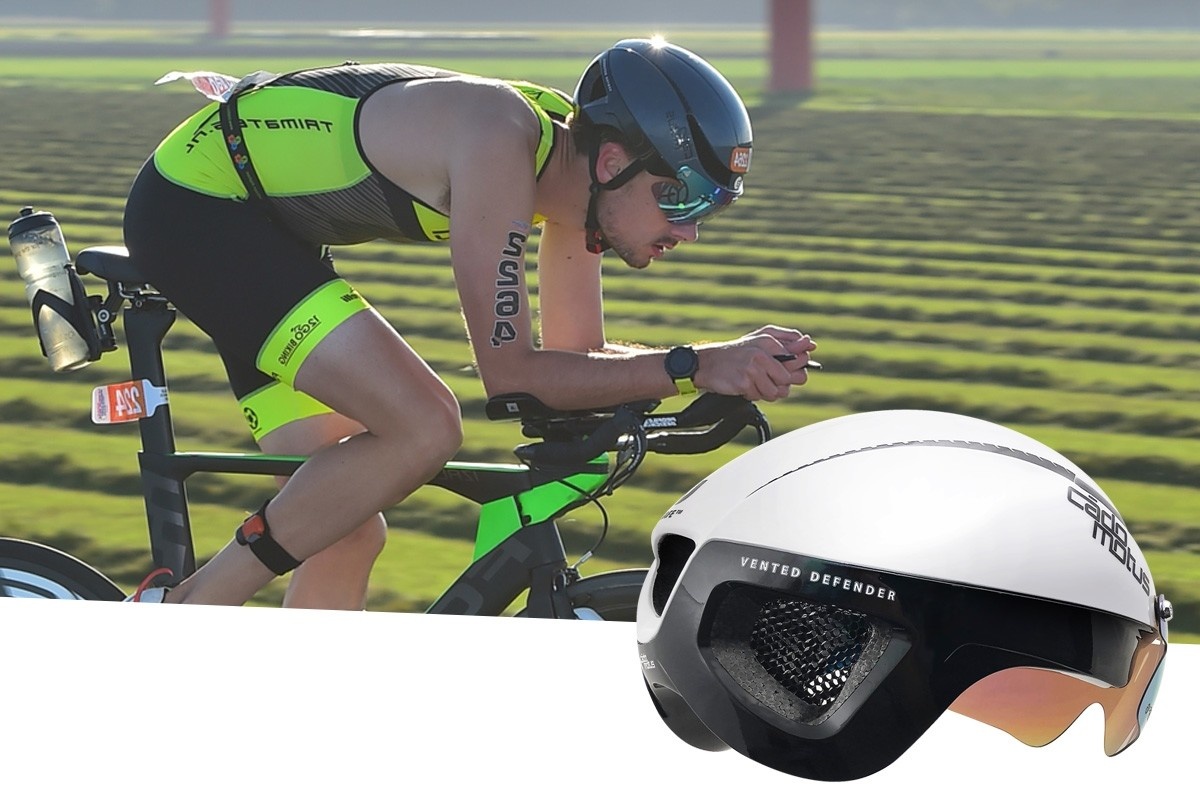 The Omega time trail & triathlon cycling helmet is ultralightweight, only 315g including the high definition lens and won the prestigious  BikeMotionAward in 2018 for most innovative product!
The Omega bicycle helmet is an aerodynamic bicycle helmet suitable for time trials and triathlons! A time trial helmet that is officially approved with beautiful aerodynamic lines. The Omega bicycle helmet is a well-ventilated helmet that is also very popular in triathlon due to the integrated visor. This is simply attached with 3 strong magnets and can be placed on the helmet upside down while keeping its aerodynamic lines. With the visor in this stowed position, its easy and quick to put the helmet on and take off. This can save significant time during the transition because the stumble with a triathlon helmet with fixed visor is prevented. The detachable visor of this triathlon helmet also offers the possibility to splash water in your face during warm summer conditions.


1. Aerodynamic lines and lightweight
2. Faster transitions thanks to the magnetic visor and magnetic buckle closure
3. Great for athletes with regular spectacles (they can wear the visor over their prescription glasses)
4. More ventilation due to the large vents, keeping your body temperature stable and bugs out
5. Crash Replacement Policy



"The magnetic attached lenses offer you the possibility to save at least 10 seconds in t1 and t2"
- Koen de Leeuw

High Definition, decentralized lenses with Revo® coating