Register now to be able to claim your Crash Replacement helmet
Did your helmet break a fall for you? The honey comb construction in your helmet might be damaged. Because more than not these cracks are not visible to the eye and that's why you should always replace your helmet.
Cádomotus offers Crash Replacement. Because we want to keep working towards a safer sport, but also realise that safety should be affordable and available to everyone. We offer 50% off on a new helmet if you've crashed using your Cádomotus or Marchese helmet. Register online at cadomotus.com.
How long is it safe to wear the same helmet for?
The average life span for a helmet is three years. Helmets are made to absorb impact from crashing. The characteristics of the materials used were carefully selected for that purpose. Over time the characteristics will change and therefore the ability to protect.
A helmet will only be able to process the impact of a fairly hard crash once. It might crack or break. It won't always be visible to the eye because the shell covers most of the material. You might still feel save wearing it, but the helmet has lost it's primarily function by now.
When should I replace my helmet?
Immediately after a crash. Replacement from aging should be around every three years, but depends on various factors. Fading of the color, little scratches or showings of a detaching shield are indicating your helmet is getting old. The characteristics of the helmets materials have changed and it won't function like it was produced to.
50% off a new helmet
Cádomotus introduced the very first ice speedskating helmet and now are the first to offer Crash Replacement. After a crash with your Cádomotus or Marchese helmet you will receive 50% off on a new or similar item. What to do?
1. Register for Crash Replacement in the footer of this website.
2. You will receive an email with the request to supply more information such as your name and purchase information. 
3. You will now receive an e-mail confirmation of your registration. Save this e-mail! You will need it if you want to be able to claim your 50% off on a new helmet after you've crashed.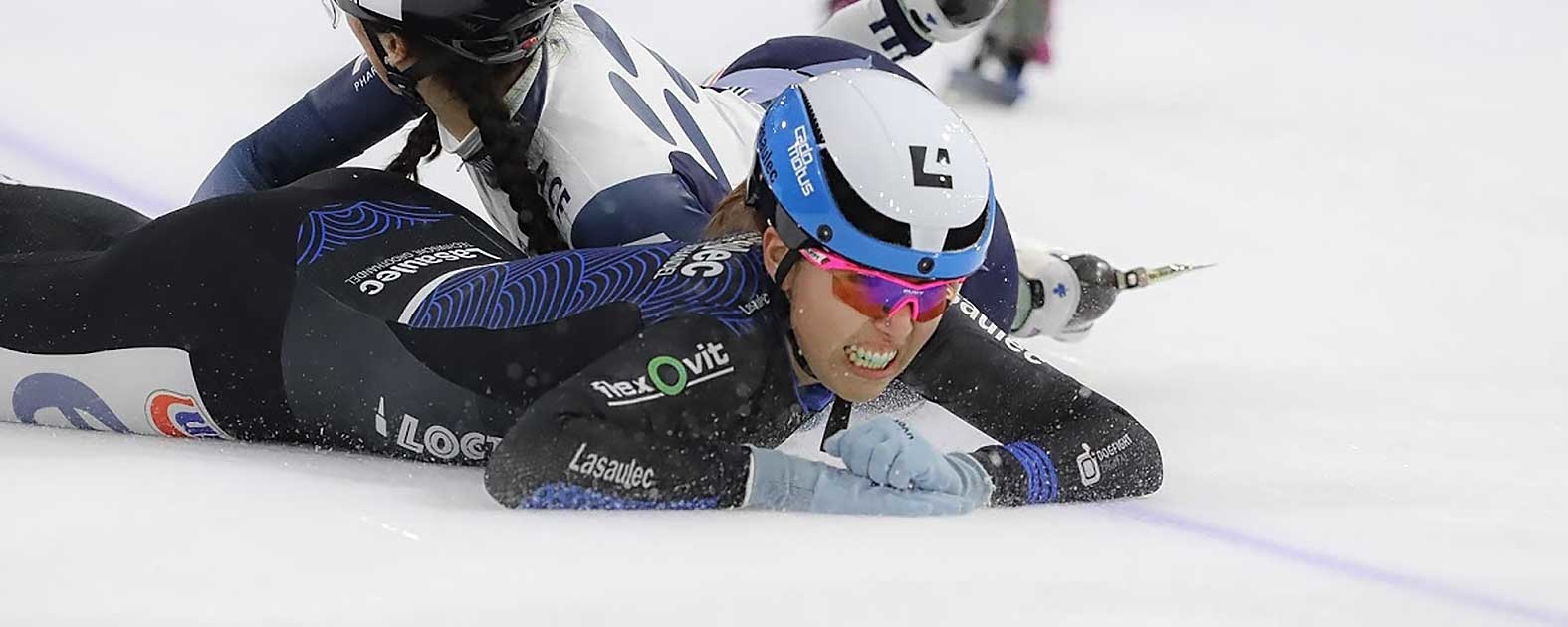 You crashed?
If you ordered and bought your helmet straight from cadomotus.com, log in on the website and request for a return shipment.
If you bought your helmet from one of our official Cádomotus dealers you just answer the confirmation e-mail you received when you registered your helmet. Let us know you want to claim your Crash Replacement and one of us will assist you from there.


Also if you've bought your helmet from your employer, team or speed skating club, you answer to the registration confirmation e-mail.
Valid for two years after purchase
You will be able to register any helmet bought in 2015, 2016 or 2017 until december 31st, 2017. After registration your Crash Replacement will be valid for another two years. Starting january 1st, 2018 you will need to register within one month after purchase if you want to be able to claim your Crash Replacement.
Did you buy your helmet straight from cadomotus.nl, your helmet will automatically be registered and you won't have to do anything else!
I have a Marchese helmet, do these have a Crash Replacement too?
In 2015 and 2016 we were selling our helmets using the Marchese brand. These too are eligible for Crash Replacement. Register now and receive 50% off on a new helmet after a crash until the end of 2019.